Something Primal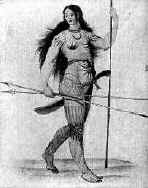 The Vanishing Tattoo takes us on a worldwide journey that begins in Thomas Lockhart's Westcoast Tattoo studio. It's here that we begin to understand why more than forty five million North Americans -- and countless millions more worldwide-- have submitted to this type of self mutilation. We'll see that the proudly tattooed consider body ink not only beautiful but strangely (and often suddenly) necessary. They may not know that early American Indians believed war paint protected them in battle. Or that 19th century merchant sailors wore tattoos as a talisman against the ever-present possibility of drowning at sea. Or that many Burmese believe, even today, that a tattoo over the heart can stop bullets. But when an otherwise rational individual sets down hard-earned cash on the counter and tells Lockhart to fire up the tattoo machine, something primal is calling the shots.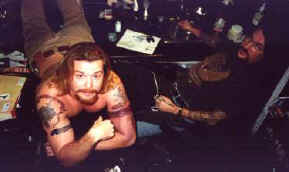 For everyone it's personal
Thomas Lockhart doesn't wave his psychology degree around and won't answer for everyone. But he's inked over thirty thousand clients and has listened to their stories. "For everyone it's personal," he says. "Though the tattoo may be only skin deep, its significance can run as deep as the soul."

The high school student who asks for a butterfly on her left breast -- is this a good luck charm? The political science graduate who submits to the needle for a Celtic cross at the base of his spine -- is protection what he's looking for?

Tattoo as amulet, tattoo as talisman, tattoo as protection
-- if it's not our thesis, it's at least our starting point --

Tattoo Graffiti for the Soul


For two months Lockhart will lead us on an odyssey that supports the notion that tattoos are graffiti for the soul. For Lockhart, there will be opportunities to pick up new techniques and to study traditional designs in Japan, Samoa, even Russia. He'll pursue his interest in gender differences in tattoo philosophy, probing as deeply as possible the reasons why we tattoo. But his journey is more than that. It's an anthropological expedition with its sights set on the oldest examples and the most authentic and original practitioners of tattoo art.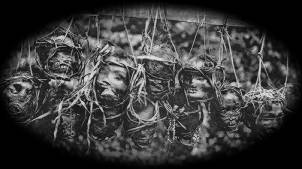 For Tom Lockhart this is a very personal and potentially dangerous journey. He'll head for the dark heart of deepest Borneo, up the Rejang River, and even into the Valley of the Headhunters, if that's what it takes -- to acquire one last precious and authentic tattoo.
---

[ Home ] [ BORNEO ] [ SAN FRANCISCO ] [ HAWAII ] [ YOKOHAMA ] [ POLYNESIA ] [ CHINA - RUSSIA ] [ BERING SEA ] [ CHARLOTTES ] [ PHILIPPINES ] [ SCOTLAND - PICTS ]
Copyright © 1999- www.vanishingtattoo.com All rights reserved.