Artistic respectability in Hawaii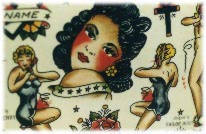 Honolulu was home to famed Hawaiian tattooist Norman Keith "Sailor Jerry" Collins. "Everyone looked at him as God," says Lockhart, "for giving the modern tattoo revolution a major boost." It was Sailor Jerry who began moving American tattooing away from a piecemeal approach towards more Japanese-style, unified, custom designs. He also started what you might call "the brotherhood" among tattoo artists, bringing them out of the underground and into the growing light of artistic respectability.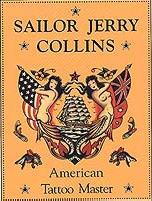 A ship and big-breasted babe
While in Hawaii we'll track down an original "Sailor Jerry" tattoo. Tom plays private Hawaiian detective, hitting a few flophouses and sailor bars in old Honolulu. He finds one on an old timer who's happy to roll up his sleeve. There on his bicep is Sailor Jerry's all-American stock-in-trade -- a ship and big-breasted babe. Lockhart directs our eye to the subtle blends of colour and the sophisticated shadings. But the old gent wants to tell us the story of the tattoo -- the ship he sailed, the girl he lost, the tattoo artist in whom he trusted his one and only skin.
---
[ Home ] [ CELEB TATTOOS ] [ TATTOO TRIP MAP ] [ JOURNEY STARTS ] [ A JOURNEY ENDS ] [ PHOTO GALLERIES ] [ TRIBAL DESIGNS ] [ TATTOO QUIZ ] [ COOL LINKS ] [ LINK TO US ] [ TATTOO BOOKS ] [ BOOK REVIEWS ] [ PRESS ROOM ] [ AWARDS ] [ ASK US! ] [ TATTOO TRIBE ] [ CONTACT INFO ]
Copyright © 1999- www.vanishingtattoo.com All rights reserved.