Scarification: Ancient Body Art Leaving New Marks
28/07/2004


Art of Being a Star
29/03/2004


NETSCAPE (06/05/2000)
Rated 10/10 "Don't miss"


Gemany
(07/24/2002)


May 2002 Click! Cut & Paste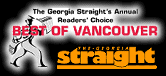 Georgia Straight readers voted us one of Vancouver's three Best local websites! (09/21/2000)


South Africa
02/15/2002


03/12/2002
Les tatouages de vos vedettes


03/11/2002 Norway
Se kjendisens tatoveringer

Vancouver, Canada weekly ran full page article in their 02/14/2001 issue more...


Guadalajara, Mexico
07/24/2001


Promis und ihre Tattoos
Germany 09/05/2001


October 16, 2000
"The Vanishing Tattoo... has developed a cult Internet following..."



Celebrity Tattoos
Germany 09/06/2001


CTV Travel airs the Vanishing Tattoo
(06/17/2005)


Online review of Vanishing Tattoo
(06/16/2004)


Online review of Vanishing Tattoo (04/1/2004)


Vince & Thomas were featured on Breakfast TV (09/5/2002)


Hotlist 09/23/2002


Featured segment on Haida tattoos
on the evening news (03/27/2002)

Featured article on celebrity tattoos
(07/6/2001)


Haida tattoo kit comes to light
03/16/2002 see the kit here


17 Things to do Today
03/26/2002


Humankind's most natural canvas 08/29/2002


TATTOO MANIA
Italian internet portal
01/17/2002


Front page article 07/29/2001
"Searchers of the lost art"


TATTOO YOU!
Hollywood Intoxicated with Tattoos
07/20/2001


Featured on Denver's Morning News
Vote For Your Favorite Celebrity Tattoo 07/18/2001


Tattoos decorate celebrities' skin
July 9, 2001


Celebrity Tattoos
Top Nothing But Net
July 11, 2001


(03/01/2006)



Vicki Gabereau Show 08/12/2003


Tattoos more popular than "Sex & Drugs & Rock-n-Roll"
07/16/2002


03/22/2002

KCOP 13 Los Angeles
-- featured The Vanishing Tattoo on a What's Hot on the Net section of their late news for 04/4/2000


Denmark
(12/21/2000)


Sexy Tattoos-- Austria's top computer magazine 27/8/2001


Modified Mind
Site Review
07/16/2001


Vancouver, Canada daily ran a full page article in their e-life section on June 18, 2000 more...


CREATIVE ARTS NETWORK

MSN Denmark's Entertainment section December 21, 2000


July 9, 2001


Vince and Thomas were guests
on the Rogers Television show
Vancouver Daytime, October 31, 2000


'Vanishing Tattoo' Searches
Through History, Nov 2, 2000


Denver, Colorado
November 9-22, 2000


Lycos Korea Featured site
Feb 22, 2001


Top Story for 07/21/2001


Arizona Republic July 6, 2001


"There are plenty of fine tattoo sites on the web, but one of the best, and most highly rated, is the Vanishing Tattoo..."


NERVE APPROVED SITE
Sept/Oct 2000


Erotik body art on the web


October 2000 issue


RZ-Online
Stars machen Tattoos in den USA salonfä hig:Blumen am Hintern
07/20/2001


Kunst auf Promihaut - Tattoowebsite
July 26, 2001


April 18, 2001


One of Italy's major portals
February 21,2001


Netsurfer Digest the oldest web based e-zine, showcasing interesting sites and interesting online news since 1994.


TechTV's Internet Tonight broadcast an interview done from jungles of Borneo 12/13/2000


Rick Site of the Day
July 10, 2001


Narcisme of masochisme?
07/08/2001


07/16/2001


TV2 Norway
(12/21/2000)


SAPO -Portugal Online
November 12, 2000


Carleton University's
The CHARLATAN
October 19, 2000


August 23, 2000


Santo Domingo, Rep. Dom.
07/21/2001


July 18, 2002


July 9,2001


09/24/2001 Vancouver,
Bruce Allen's Talk Back


Site of Week 11/17/01


Link of the Day 07/16/2001


07/26/2002


11/20/2001


Site of the Week
Houston, Texas
07/11/2001


Tattoos making their mark on 'Net
June 9, 2000


Total tattoo!

Kewl Site of the Week 07/08/2001


Online interview broadcast (09/28/2000)