TATTOO DESIGNS & SYMBOLS - YORKSHIRE TERRIER TATTOOS
Tattoo Symbol Index - A B C D E F G H I J K L M N O P Q R S T U V W X Y Z
---
Tattoo designs - WXYZ >> Yorkshire Terrier
Yorkshire Terrier Tattoos - The Yorkshire Terrier is a small dog breed of Terrier type, developed in the 1800s in the historical area of Yorkshire in England. The defining features of the breed are its small size and its silky blue and tan coat. The breed is nicknamed Yorkie and is placed in the Toy Terrier section of the Terrier Group by the Fédération Cynologique Internationale and in the Toy Group or Companion Group by other kennel clubs, although all agree that the breed is a terrier. A winning showdog and a popular companion dog, the Yorkshire Terrier has also been part of the development of other breeds, such as the Australian Silky Terrier.

| | |
| --- | --- |
| | The ideal Yorkshire Terrier character or "personality" is described with a "carriage very upright" and "conveying an important air". Though small, the Yorkshire Terrier is intelligent and active, loves attention and should not show the soft temperament seen in lapdogs. |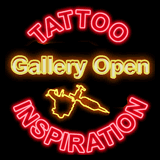 The Yorkshire Terrier breed is bold and active. They can be very hostile towards other dogs, growling and barking at them. They are surprisingly brave for such a small breed. They are also quite loyal and affectionate.
Get inspired by some really great images and photos in our Yorkshire Terrier Inspiration Gallery
See also: Dog Tattoos, Animal Tattoos Index, Beagles, Bernese Mountain Dogs, Boxers, Bulldogs, Cocker Spaniels, Chihuahuas, Dachshunds, Dalmations, German Sheperds, Labs, Pit Bulls, Poodles, Pugs, Retrievers, Rottweilers, Schnauzers, Shih Tzu, Shelties
Tattoo designs - WXYZ >> Yorkshire Terrier
---
Tattoo Symbol Index - A B C D E F G H I J K L M N O P Q R S T U V W X Y Z