TATTOO DESIGNS & SYMBOLS - BOXER DOG TATTOOS
Tattoo Symbol Index - A B C D E F G H I J K L M N O P Q R S T U V W X Y Z
---
Tattoo designs - B >> Boxer
Boxer Dog Tattoo Meanings - The Boxer was bred from the English Bulldog and the now extinct Bullenbeisser and is part of the Molosser group.

| | |
| --- | --- |
| | Developed in Germany, the Boxer is a breed of stocky, medium-sized, short-haired dog. The coat is smooth and fawn or brindled, with or without white markings. Boxers are brachycephalic (they have broad, short skulls), and have a square muzzle, mandibular prognathism (an underbite), very strong jaws and a powerful bite ideal for hanging on to large prey. |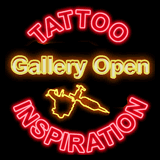 Boxers were first exhibited in a dog show for St. Bernards at Munich in 1895, the first Boxer club being founded the next year. Based on 2008 American Kennel Club statistics, Boxers are the sixth most popular breed of dog in the United States for the second year in a row - moving up in 2007 from the seventh spot, which they'd held since 2002 - with 33,548 new dog registrations during the year.
Get inspired by some really great images and photos in our Boxer Dog Inspiration Gallery
See also: Dog Tattoos, Animal Tattoos Index, Beagles, Bernese Mountain Dogs, Bulldogs, Cocker Spaniels, Chihuahuas, Dachshunds, Dalmations, German Sheperds, Labs, Pit Bulls, Poodles, Pugs, Retrievers, Rottweilers, Schnauzers, Shih Tzu, Shelties, Yorkshire Terriers
Tattoo designs - B >> Boxer
---
Tattoo Symbol Index - A B C D E F G H I J K L M N O P Q R S T U V W X Y Z