TATTOO DESIGNS & SYMBOLS - MALTESE CROSS TATTOOS
Tattoo Symbol Index - A B C D E F G H I J K L M N O P Q R S T U V W X Y Z
---
Tattoo designs - M >> Maltese Cross

Maltese Cross Tattoo Designs - The Maltese Cross is a powerful symbol as a badge of courage, both ancient and revered. It is the firefighter's symbol of protection. The fireman who wears this cross is willing to lay down his life for you, just as the Knights of St. John made the ultimate sacrifice when they were battling for possession of the Holy Land during the Crusades.
| | |
| --- | --- |
| | As Knights advanced on the fortifications of Jerusalem, the crusaders were surprised by a new and deadly weapon—glass bombs containing liquid naphtha, followed immediately by flaming torches. Drenched with the flammable liquid, hundreds of the knights were burned alive. But others risked their lives to save their brothers-in-arms from fiery deaths. Those Knights of St. John came from Malta, a little island in the Mediterranean, and the cross therefore became known as the Maltese Cross. It remains the symbol of the Sovereign Military Order of Malta, and other Orders of St. John. |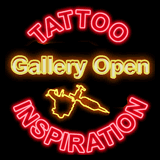 The eight points of the cross symbolize the eight qualities of a knight: loyalty, piety, generosity, courage, honor and glory, contempt of death, helpfulness, and reverence for the Church. In Australia, the Maltese Cross features in the state emblem of Queensland. In the U.K. it has been incorporated into the badges of virtually all rifle units. The first postmark employed for the cancellation of British postage stamps in the 1840's was in the shape of a Maltese Cross. Finally, the Maltese Cross is shown on the back of the 1 and 2 Euro coins that Malta introduced in January of 2008.
Get inspired by some really amazing images and photos of crosses in our Maltese Cross Inspiration Gallery
See also: Celtic Cross, Southern Cross, Iron Cross, Cross Moline.
Maltese Cross / Iron Cross Tattoo design ideas at Tattoo Johnny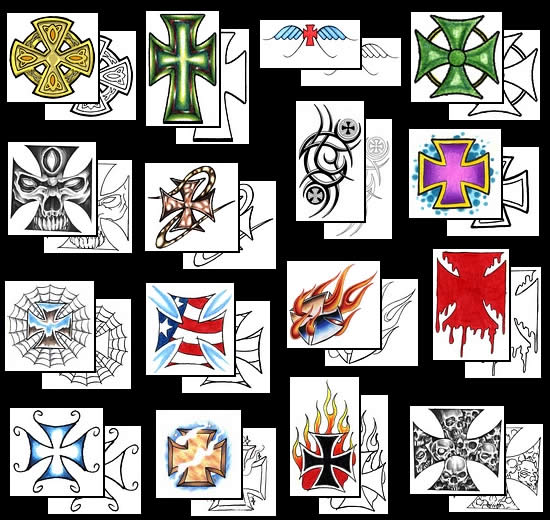 Tattoo designs - M >> Maltese Cross
---
Tattoo Symbol Index - A B C D E F G H I J K L M N O P Q R S T U V W X Y Z