TATTOO DESIGNS & SYMBOLS - IRON CROSS TATTOOS
Tattoo Symbol Index - A B C D E F G H I J K L M N O P Q R S T U V W X Y Z
---
Tattoo designs - I >> Iron Cross

Iron Cross Tattoos - This simple yet striking symbol has long been synonymous with old world German courage and triumph. Sometimes mistaken for the Maltese Cross, the Iron Cross is one of the most visually powerful and recognizable military awards of all time.
| | |
| --- | --- |
| | Notorious, yes, but this German medal is also the most historically rich. King Friedrich Wilhelm III introduced it in 1813 during the Prussian War of Liberation against Napoleon. It was re-established in WWI, when over five million combatants were awarded the cross for acts of heroism, bravery, or leadership skills. Hitler, himself, earned one, and in 1939 he resurrected it to evoke the glory of bygone days. It was awarded without regard to nationality or social class. |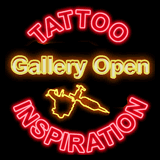 Normally a military decoration, it was occasionally handed out to civilians for performing military functions. The civilian pilot Hanna Reitsch for instance, was awarded the Iron Cross First Class by Adolf for her bravery as a test pilot, and was one of only two women presented with the Iron Cross First Class during WWII. Awarded only in wartime, it hasn't been handed out since May of 1945, yet it continues to pay homage to the valor of the old warriors who lived and fought through those crazy times. The cross design (not the decoration) has been the symbol of Germany's armed forces (the Bundeswehr) since about 1870.
Get inspired by some really amazing images and photos of crosses in our Iron Cross Inspiration Gallery
See also Celtic Cross, Southern Cross, Maltese Cross, Cross Moline.
Choose your own iron cross tattoo design from Tattoo-Art.com.
Buy the iron cross tattoo design that is perfect for you.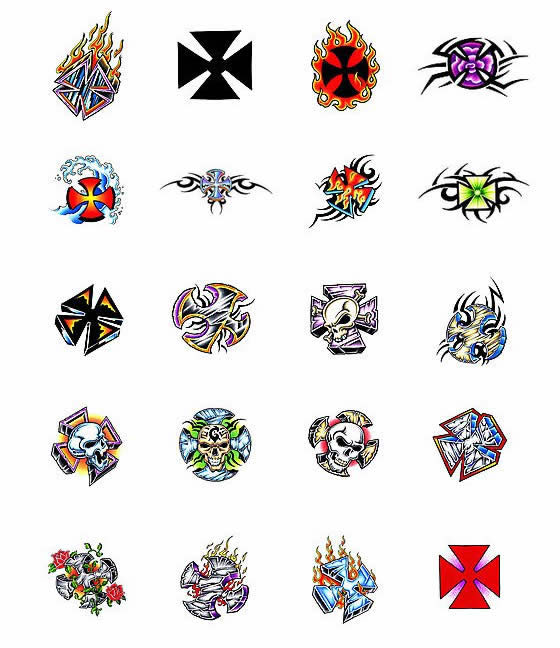 Cross Tattoo design ideas at Tattoo Johnny
Tattoo designs - I >> Iron Cross
---
Tattoo Symbol Index - A B C D E F G H I J K L M N O P Q R S T U V W X Y Z