TATTOO DESIGNS & SYMBOLS - RAGDOLL CAT TATTOOS
Tattoo Symbol Index - A B C D E F G H I J K L M N O P Q R S T U V W X Y Z
---
Tattoo designs - R >> Ragdoll Cats
Ragdoll Cat Tattoos - The Ragdoll is a cat breed with blue eyes and a distinct colorpoint coat. It is a large and muscular semi-longhair cat with a soft and silky coat. Developed by controversial American breeder Ann Baker, it is best known for its docile and placid temperament and affectionate nature. The name "Ragdoll" is derived from the tendency of individuals from the original breeding stock to go limp and relaxed when picked up.

| | |
| --- | --- |
| | The docile and floppy nature of the Ragdoll is a characteristic thought to be passed down from the Persian and Birman breed. There are contrary statements on whether this trait might be the result of genetic mutation. The extreme docility of some individuals have led to the myth that Ragdolls are pain-resistant. |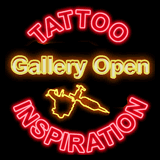 Some breeders in Britain have tried to breed away from the limpness due to concerns that extreme docility "might not be in the best interests of the cat". Breed standards describe the Ragdoll as affectionate, intelligent, relaxed in temperament, gentle and easy to handle.
Get inspired by some really great images and photos in our Ragdoll Cat Inspiration Gallery
See also: Cat, Abyssinian Cats, American Shorthairs, Birman Cats, Exotic Shorthairs, Maine Coon Cats, Oriental Shorthairs, Persians, Siamese, Sphynx Cats, Tonkinese Cats Jaguar, Leopard, Lion, Panther, Animal Tattoo Index
Tattoo designs - R >> Ragdoll Cats
---
Tattoo Symbol Index - A B C D E F G H I J K L M N O P Q R S T U V W X Y Z