TATTOO DESIGNS & SYMBOLS - EXOTIC SHORTHAIR CAT TATTOOS
Tattoo Symbol Index - A B C D E F G H I J K L M N O P Q R S T U V W X Y Z
---
Tattoo designs - E >> Exotic Shorthair Cats
Exotic Shorthair Cat Tattoos - Breeders crossed the American Shorthair with the Persian in the United States around 1960. Thus were born shorthaired Persians, called Exotic Shorthairs and recognized by the C.F.A in 1966. During the breeding program, crosses were also made with the Russian Blue and the Burmese. Since 1987, the only allowable outcross breed is the Persian. The F.I.Fe. recognized the Exotic Shorthair in 1986. They have nearly the same body as the Persian, but a thick, dense short coat. They appeal to people who like the personality of a Persian but do not want the hassle of grooming a long-haired cat. They are also known as "The Lazy Man's Persian."

| | |
| --- | --- |
| | The Exotic Shorthair has a gentle and calm personality reminiscent of the Persian, but it is livelier than his longhaired ancestor. Curious and playful, it is friendly to other cats and dogs. It rarely meows. It doesn't like being left alone, and needs the presence of its owner (or of voices or smells reminiscent of its master-such as a radio kept on). |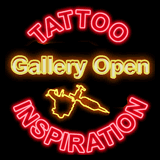 They tend to show more affection and loyalty than most breeds and make excellent lap cats. Their calm and steady nature makes them ideal apartment cats for city dwellers. Nonetheless, Exotics retain some of the energetic spark of their American Shorthair forebears and they are often capable mouse hunters.
Get inspired by some really amazing images and photos in our Exotic Shorthair Cat Inspiration Gallery
See also: Cat, Abyssinian Cats, American Shorthairs, Birman Cats, Maine Coon Cats, Oriental Shorthairs, Persians, Ragdoll, Siamese, Sphynx Cats, Tonkinese Cats, Jaguar, Leopard, Lion, Panther, Animal Tattoo Index
Tattoo designs - E >> Exotic Shorthair Cats
---
Tattoo Symbol Index - A B C D E F G H I J K L M N O P Q R S T U V W X Y Z