SCOTTISH CLAN TATTOO DESIGNS & SYMBOLS - YOUNG
Tattoo Symbol Index - A B C D E F G H I J K L M N O P Q R S T U V W X Y Z

Scottish Tattoo Designs >> Young
Young Clan Tattoos - This name is clearly personally descriptive but may have been applied to distinguish a father from a son, when both bore the same Christian name. In this instance the name would be synonymous with Younger, used to describe the heir to a feudal title.
Malmor and Ade, called Young, appear at Dumbarton in 1271. John Young of Dingwall witnessed a charter by the Earl of Ross to Reginald, son of the Lord of the Isles in 1342. Alexander Young was chaplain to the House of the Holy Trinity at Aberdeen in 1439. Peter Young was born in Dundee on 15 August 1544, the son of a merchant. He and his brother were given a very thorough education and in 1569 Peter Young, on the recommendation of the Regent Moray, became preceptor to the three-year-old James VI. He was later to become Almoner to the King, an office that he held until his death. He was employed in a number of embassies and came to enjoy considerable royal favour. He was knighted at Whitehall on 19 February 1605. Sir Peter had a large family, many of whom also rose to enjoy royal patronage.
| | |
| --- | --- |
| | One of his sons, another Peter, was part of the embassy to King Gustav Adolphus of Sweden in 1628. Sir Peter Young was to outlive his pupil, James VI, by three years, dying at Easter Seton in January 1628. His eldest son, Sir James, who had extensive grants of land in Ireland, succeeded him. The name has become common in the counties of Antrim, Tyrone, down and Londonderry. The descendents of Sir Peter married into numerous prominent families. Margaret Young married Sir John Forbes of Craigievar in 1659. |
Robert Young married Anna, daughter of Sir William Grahame of Claverhouse. The family sold their original estate at Easter Seton and purchased the lands of Auldbar in 1670. In 1743 the estates were sold to William Chalmers of Hazlehead who was related to the Youngs by marriage.
Clan Young Motto: Robore Prudentia Praestat
From Latin: Prudence excels strength
See also: Claddagh, Thistle Tattoos, Scottish Lion Tattoo Designs, Welsh Dragon Tattoos, Scottish Tattoo Designs, Celtic Tattoo Designs, Family Crests, Lion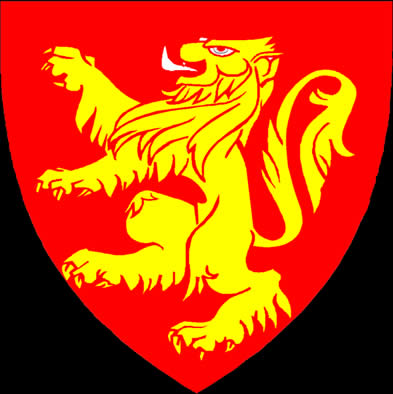 Scottish Tattoo Designs >> Young

Tattoo Symbol Index - A B C D E F G H I J K L M N O P Q R S T U V W X Y Z