SCOTTISH CLAN TATTOO DESIGNS & SYMBOLS - WEMYSS
Tattoo Symbol Index - A B C D E F G H I J K L M N O P Q R S T U V W X Y Z

Scottish Tattoo Designs >> Wemyss
Wemyss Clan Tattoos - The name is derived from the Gaelic 'uaimh', meaning 'cave', and is believed to be taken from the caves and cliffs of the Firth of Forth in that part of Fife where the family made its home.
Wemyss in Fife has been the seat of the chiefs since the 12th century. They are one of the few Lowland families directly descended from Celtic nobility through the Macduff Earls of Fife.
| | |
| --- | --- |
| | In 1290, Sir Michael Wemyss and his brother, Sir David, were sent with Scott of Balwearie to Norway to bring back the infant Queen Margaret, the 'Maid of Norway'. In 1296 Sir Michael swore fealty to Edward I of England, but he changed his allegiance to Robert the Bruce, and Wemyss Castle was sacked by the English. In 1315 Wemyss witnessed the Act of Settlement of the Scottish Crown by Robert the Bruce at Ayr. His son, Sir David, was one of those who appended his seal to the famous Declaration of Arbroath in 1320. |
Sir David appeared again, as one of the guarantors for the release from English imprisonment of David II, and his son was one of the hostages for this ransom, as his descendent, Duncan, was later to be for the liberation of James I. Sir David de Wemyss was killed at Flodden in 1513, His grandson, Sir John, fought under the Earl of Arran at the Battle of Pinkie in 1547. He was great supporter of Mary, Queen of Scots, and it was at the newly enlarged Castle of Wemyss that she met her future husband, Henry, Lord Darnley.
In 1559 Sir John was made lieutenant of Fife, Kinross and Clackmannan, and led his men in the queen's army at Langside in 1568. His great-grandson, John Wemyss was born in 1586. He was second born, but the eldest-surviving son of Sir John Wemyss of that Ilk, by his second wife Mary Stewart. John was knighted in 1618 and created a Baronet of Nova Scotia in 1625, with a charter to the barony of Wemyss in that province of Canada.
Clan Wemyss Motto: Je Pense ~ From French: I think
See also: Claddagh, Thistle Tattoos, Scottish Lion Tattoo Designs, Welsh Dragon Tattoos, Scottish Tattoo Designs, Celtic Tattoo Designs, Family Crests, Swan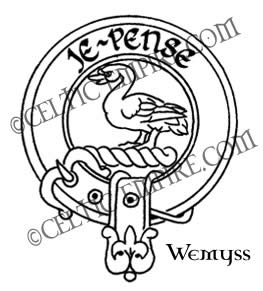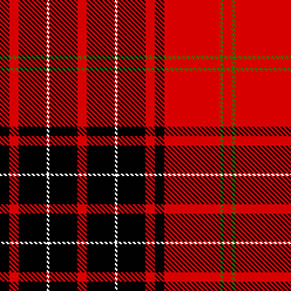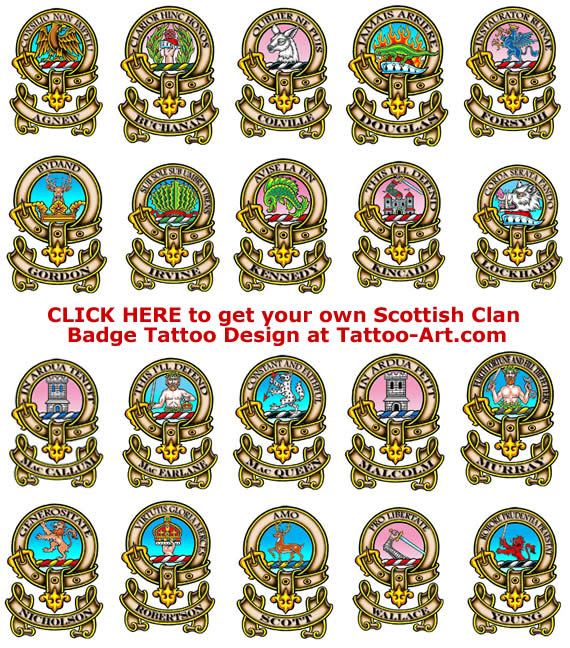 Scottish Tattoo Designs >> Wemyss

Tattoo Symbol Index - A B C D E F G H I J K L M N O P Q R S T U V W X Y Z