SCOTTISH CLAN TATTOO DESIGNS & SYMBOLS - URQUHART
Tattoo Symbol Index - A B C D E F G H I J K L M N O P Q R S T U V W X Y Z

Scottish Tattoo Designs >> Urquhart
Urquhart Clan Tattoos - There are two principal theories for the origin of this name, both of which indicate an ancient British origin. The Waleis were originally Britons from Wales who held lands in Shropshire and who may have come north with Davis I.
| | |
| --- | --- |
| | More plausibly, it is believed that they were Britons who settled in the ancient kingdom of Strathclyde, having been driven north in the 10th century. The name is certainly found in records by the 12th century in Ayrshire and Renfrewshire. Richard Walensis of Riccarton held land near Kilmarnock as a vassal of the High Steward of Scotland sometime before 1160. His grandson, Adam Walays, had two sons, the eldest of whom succeeded the family estates in Ayrshire. |
Malcolm, Adam's younger son, received Elderslie and Auchinbothie in Renfrewshire. Malcolm was the father of the great Scottish patriot, Sir Wiiam Wallace of Elderslie. Adam de Waleys appears on the Ragman roll of nobles paying allegiance to Edward I of England in 1296, but Malcolm of Elderslie was one of the few Scottish nobles who bravely refused to submit to Edward. He and his eldest son, Andrew were both Executed. His wife fled with her younger son, William, to the protection of relatives near Dundee. William gathered a number of young men around him, including a cousin from the Riccarton branch of the family. When he heard that Sir John Fenwick, his father's executioner, was marching to Dundee with a packed train of plunder from Scottish churches and monasteries, he determined to have his revenge. He met Fenwick at the path leading over Lowden Hill in Lanarkshire, and killed him. His success brought him many new followers, but to gain the support of the nobility he allied himself with Sir Andrew Murray, who was raising a revolt in the north-east. They were joined by the Grahams, the Campbells and the Earl of Lennox. The then began one of the earliest guerrilla campaigns in military history.
Clan Urquhart Motto: Meane Weil Speak Weil And Doe Weil ~ Gaelic
See also: Claddagh, Thistle Tattoos, Scottish Lion Tattoo Designs, Welsh Dragons, Scottish Tattoo Designs, Celtic Tattoo Designs, Family Crests, Crown, Sword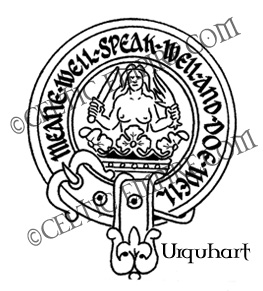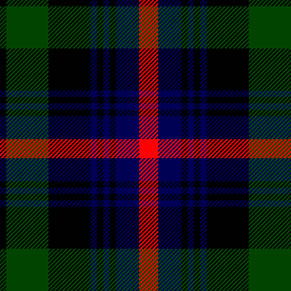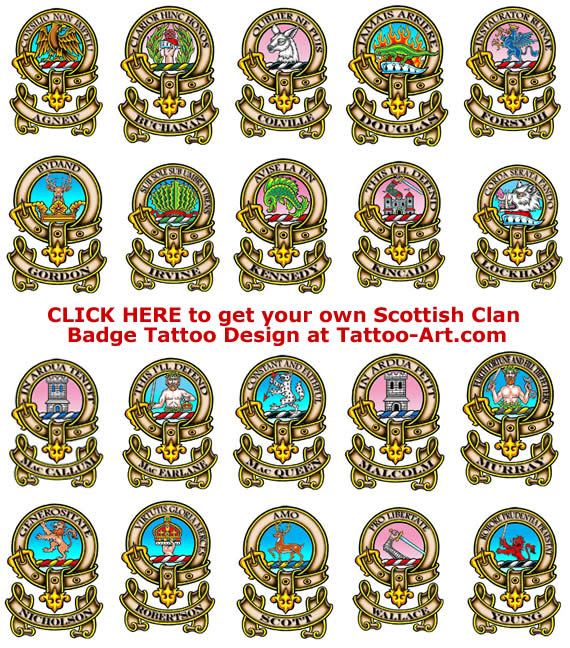 Scottish Tattoo Designs >> Urquhart

Tattoo Symbol Index - A B C D E F G H I J K L M N O P Q R S T U V W X Y Z