SCOTTISH CLAN TATTOO DESIGNS & SYMBOLS - SUTHERLAND
Tattoo Symbol Index - A B C D E F G H I J K L M N O P Q R S T U V W X Y Z

Scottish Tattoo Designs >> Sutherland
Sutherland Clan Tattoos - A territorial name for the county of Sutherland in the north-east of Scotland.
Sutherland was the 'Sudrland', or 'Southland', of the Norsemen who had by the 10th century conquered all of the islands of Scotland and much of the mainland as far south as Inverness. The family are probably of Flemish origin, descended from Freskin, whose grandson, Hugh, was granted land in Moray around the year 1130 by David I.
Hugh acquired estates in Sutherland and was referred to as Lord of Sutherland. His son, William, became Earl of Sutherland around 1235, at a time when earldoms were accorded only to near kin of the Scottish kings.

Hugh's brother, also William , remained in Moray. His family took the surname Murray, and he is the ancestor of many powerful families who bear his name, including the Duke of Atholl. The clan evolved around this powerful chief, who was strong enough to hold and protect the cathedral town of Dornoch.
Kenneth, fourth Earl of Sutherland, was killed with the Regent of Scotland and three other earls while fighting against the English in 1333 at the Battle of Halindon Hill. William, the fifth Earl, was first married to Princess Margaret. Daughter of Robert the Bruce and sister of David II. His son by her was heir to the throne prior to 1361, when he died of the plague.
William was murdered in 1370 by the Mackays in a feud which was to last for at least the next four centuries. Robert the sixth Earl, William's son by his second marriage, built Dunrobin. He married the niece of Robert III in 1389. John, the eighth Earl, was declared unfit to manage his own affairs in 1494 at the insistence of his son-in-law, Adam Gordon, a younger son of the Eral of Huntly. He brought a further charge of idiocy against the earl's heir, and rounded things off with a charge of illegitimacy against Alexander Sutherland.
Clan Sutherland Motto: Sans Peur ~ From French: Without Fear
See also: Claddagh, Thistle Tattoos, Scottish Lion Tattoo Designs, Welsh Dragons, Scottish Tattoo Designs, Celtic Tattoo Designs, Family Crests, Crown, Cat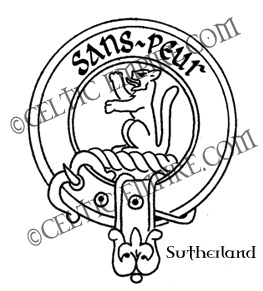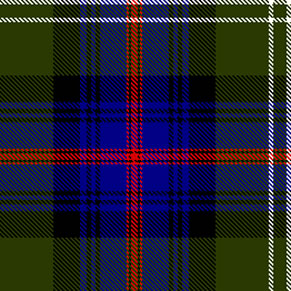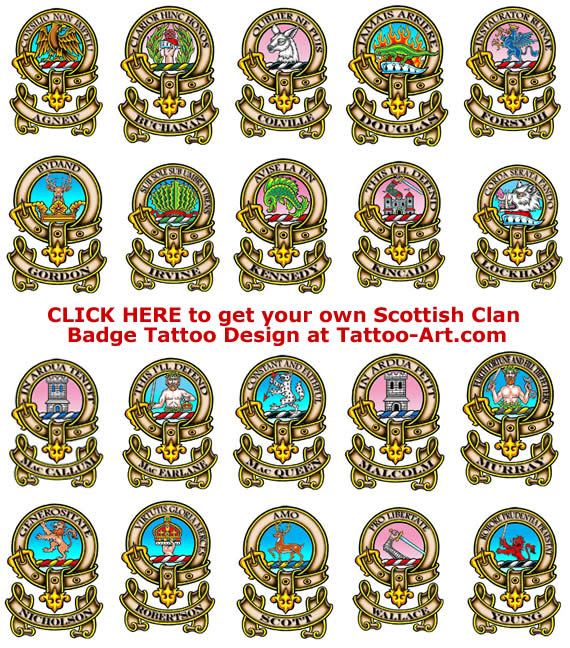 Scottish Tattoo Designs >> Sutherland

Tattoo Symbol Index - A B C D E F G H I J K L M N O P Q R S T U V W X Y Z