SCOTTISH CLAN TATTOO DESIGNS & SYMBOLS - STUART of BUTE
Tattoo Symbol Index - A B C D E F G H I J K L M N O P Q R S T U V W X Y Z

Scottish Tattoo Designs >> Stuart
Stuart Clan Tattoos - The stewards, seneschals, of Dal in Britanny came to Scotland via England, when David I returned to claim his throne in 1124. They soon rose to high rank, being created hereditary high stewards of Scotland. By judicious marriage to Marjorie, daughter of Robert the Bruce, they acquired the throne on the death of the Bruce's only son, David II. Robert Stewart, who reigned as Robert II (13.06-1329), bestowed upon his younger son, John, the lands of Bute, Arran and Cumbrae. The king erected the lands into a county, and conferred the office of hereditary sheriff upon his son. A charter confirmed the grant in the year 1400 by Robert III.
| | |
| --- | --- |
| | James, sheriff of Bute between 1445 and 1449, was succeeded by his brother, William, who was also keeper of Brodick Castle on Arran. His grandson, Ninian Stewart, was confirmed in the office of sheriff of Bute together with the lands of Ardmaleish, Greenan, the Millof Kilcattan and Corrigillis. In 1498, James IV created Ninian hereditary captain and keeper of the royal Castle of Rothesay, an honour still held by the family to this day and which is shown in their coat of arms. |
He married three times, and was succeeded in 1539 by his son James who suffered during the struggle between their Earl of Lennox and the Earl of Arran, Regent of Scotland. In 1570, James who was succeeded by his son, John, who attended Parliament in Edinburgh as Commissioner for Bute.
The family favoured the spelling of their name introduced by Mary, Queen of Scots, and the present chiefs still use it to this day.
Sir James Stuart of Bute was created a Baronet of Nova Scotia by Charles I in 1627. Early in the civil war, he garrisoned the Castle of Rothesay, and at his own expense raised soldiers for the king.
Clan Stuart Motto: Nobilis Est Ira Leonis ~ From Latin: The Lion's Anger is Noble
See also: Claddagh, Thistle Tattoos, Scottish Lion Tattoo Designs, Welsh Dragons, Scottish Tattoo Designs, Celtic Tattoo Designs, Family Crests, Cat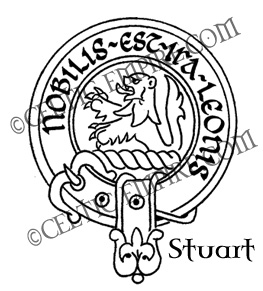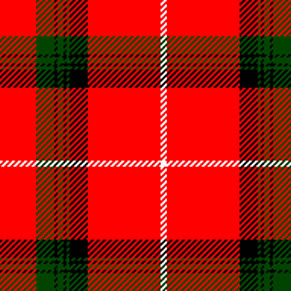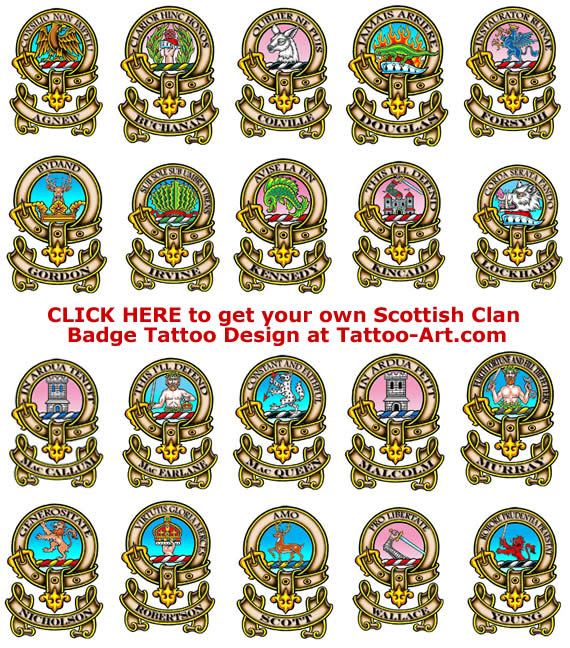 Scottish Tattoo Designs >> Stuart

Tattoo Symbol Index - A B C D E F G H I J K L M N O P Q R S T U V W X Y Z