SCOTTISH CLAN TATTOO DESIGNS & SYMBOLS - SKENE
Tattoo Symbol Index - A B C D E F G H I J K L M N O P Q R S T U V W X Y Z

Scottish Tattoo Designs >> Skene
Skene Clan Tattoos - The traditional origin of this name is found in an 11th century legend of the Robertsons. It is said that a younger son of Robertson of Struan saved the kings life by killing a savage wolf with only his small dagger, or 'sgain'. He was rewarded with a grant of lands in Aberdeenshire which he named after the weapon which brought him the good fortune, and the family thereafter were named for their ownership of the land. The feat is commemorated in the chief's shield, which displays three wolves heads on daggers, or as they now have been blazoned, 'durks'.
| | |
| --- | --- |
| | The first recorded bearer of the name is John Skeene, who lived during the reign of Malcolm III. After Malcolm's death, he supported Donald Bane, a rival to the succession of King Edgar (1097-1107). His lands were forfeited, and they were only restored when the Skenes joined the army of Alexander I marching against the rebels in the north in 1118. His great-grandson, John de Skene, held the lands during the reign of Alexander III, and his son, Patrick appears on the Ragman Roll in1296, submitting to Edward I of England. However the Skenes staunchly supported Robert the Bruce, and after his victory their lands were erected into a barony. |
Adam de Skene was killed in the Battle of Harlaw in 1411. Four generation later, Alexander Skene de Skene is listed among the dead on the ill-fated field of Flodden in 1513. Yet another Skene fell at the Battle of Pinkie in 1547.
The Skenes were not Covenanters, and for their support of Charles I they were forced into exile. The chief took service with the Swedish armies under King Gustavus Adolphus. In 1827 the direct line of the Skenes died out and the estates passed to a nephew, James, Earl of Fife.
Clan Skene Motto: Virtutis Regia Merces
From Latin: A palace the reward of bravery
See also: Claddagh, Thistle Tattoos, Scottish Lion Tattoo Designs, Welsh Dragons, Scottish Tattoo Designs, Celtic Tattoo Designs, Family Crests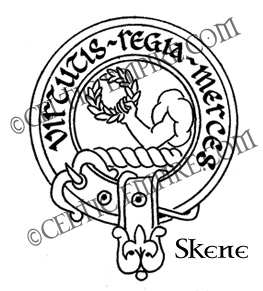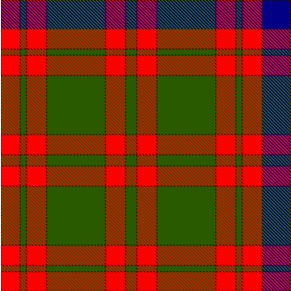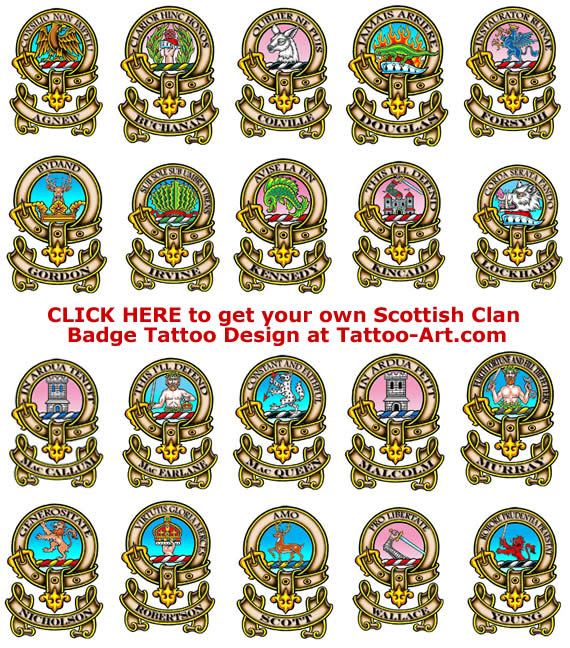 Scottish Tattoo Designs >> Skene

Tattoo Symbol Index - A B C D E F G H I J K L M N O P Q R S T U V W X Y Z