SCOTTISH CLAN TATTOO DESIGNS & SYMBOLS - SHAW
Tattoo Symbol Index - A B C D E F G H I J K L M N O P Q R S T U V W X Y Z

Scottish Tattoo Designs >> Shaw
Shaw Clan Tattoos - Shaw Macduff, a younger son of Duncan, Earl, or Thane of Fife and a descendent of Kenneth Macalpine, was made keeper of the strategic royal castle at Inverness by Malcolm IV. His heirs, the 'Mhic an Toiseach', 'the sons of the Thane', consolidated their power around Inverness in support of the royal government. Shaw's grandson, Shaw Macwilliam, acquired important lands at Rothiemurchus in 1236.Beset bty the belligerent power of their neighbours, Clan Comyn, his son, Ferquhard, sought alliances with the Macdonalds by marrying Mora, daughter of Angus Mhor, Lord of Islay. In 1291, Ferquhard's son, Angus, sixth chief of Mackintosh, married Eva, Daughter of Dougal Dall, the descendent of Ghillechattan Mhor. From this union emerged the tribal confederation known as Clan Chattan and the first chief of Clan Shaw, John, Angus and Eva's second son.
| | |
| --- | --- |
| | The feud with the Comyns led the confederation to support Robert the Bruce; they fought at Bannockburn in 1314 and took part in the invasion of England in 1318 and 1319. The second chief, Shaw Macghillechrist Mhic Iain, a great-grandson of Angus and Eva, was generally known as 'Sgorfhiaclach' meaning 'buchtooth'. He was raised with his cousins at the Mackintosh seat at Moy, and it seems certain that he was present at the Battle of Invernahavon in 1370. |
Shaw was elected captain of Clan Chattan for the legendary raid of Angus in 1391 under the Wolf of Badenoch. The long standing feud between the Clan Chattan and the Camerons, which led to the Battle of Invenahavon, continued to threaten the stability of the region, and it was proposed that a trial by combat of champions should settle the dispute.
Clan Shaw Motto: Fide Et Fortitudine ~ From Latin: By fidelity and fortitude
See also: Claddagh, Thistle Tattoos, Scottish Lion Tattoo Designs, Welsh Dragons, Scottish Tattoo Designs, Celtic Tattoo Designs, Family Crests, Dagger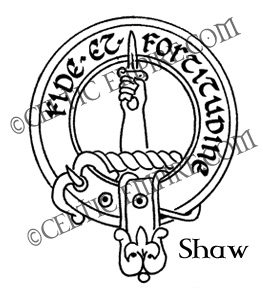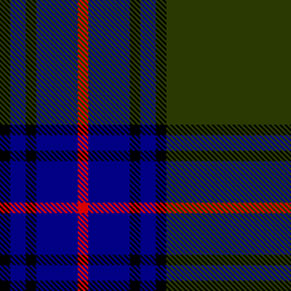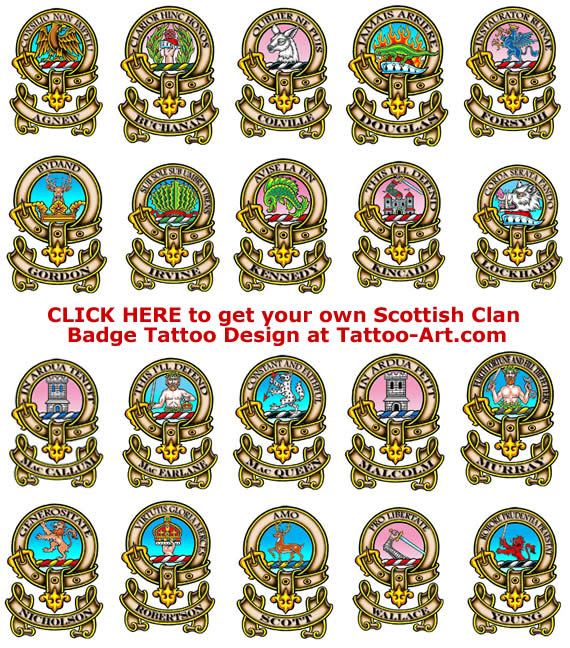 Scottish Tattoo Designs >> Shaw

Tattoo Symbol Index - A B C D E F G H I J K L M N O P Q R S T U V W X Y Z