SCOTTISH CLAN TATTOO DESIGNS & SYMBOLS - SEMPILL
Tattoo Symbol Index - A B C D E F G H I J K L M N O P Q R S T U V W X Y Z

Scottish Tattoo Designs >> Sempill
Sempill Clan Tattoos - A name known in Renfreshire from the 12th century, its origins are obscure. The suggestion is that it is a corruption of 'St.Paul' seems unlikely, as it is the tradition that the 1st of the name had a reputation for being humble or simple. Robert de Sempill witnessed a charter to Paisley Abbey around 1246, and later, as chamberlain of Renfrew, a charter of the Earl of Lennox. His two sons, Robert and Thomas, supported Robert the Bruce, and both were rewarded by the king for their services. The elder son received all the lands around Largs in Ayrshire which had been confiscated from the Balliols. Thomas received a grant of half the lands of Longniddry.
| | |
| --- | --- |
| | The lands of Eliotstoun, which became the territorial designation of the chiefly line, were acquired prior to 1344. Sir Thomas Sempill of Eliotstoun fell at the Battle of Sauchieburn fighting for James III in June 1488. His only son, John, succeeded the family estates, and early in the reign of James IV - probably in 1488 - he was ennobled with the title, Lord Sempill. He founded the collegiate Church of Lochwinnoch in 1505, and rebuilt the castle at the eastern end of the loch which he renamed Castle Sempill. |
Like his father, he followed his king into battle, and died on the field of Flodden in September 1513. His eldest son, William, succeeded to the title, obtaining a charter to the lordship with the assistance of the Regent Albany, in 1515. He favoured the betrothal of the infant Mary, Queen of the Scots, to the son of Henry VIII of England. His son, Robert, Master of Sempill, was constable of their king's Castle Douglas, and was taken prisoner by the English at the Battle of Pionkie in 1547. Sometimes called the Great Lord Sempill, he supported the Queen Regent, Mary of Guise, widow of James V. In 1560 his castle was attacked and seized for his opposition to the Reformation.
Clan Sempill Motto: Keep Tryst
See also: Claddagh, Thistle Tattoos, Scottish Lion Tattoo Designs, Welsh Dragons, Scottish Tattoo Designs, Celtic Tattoo Designs, Family Crests, Deer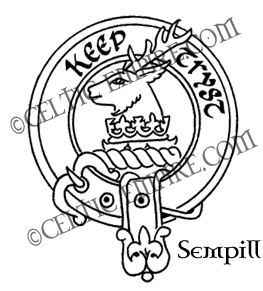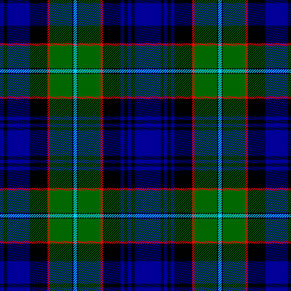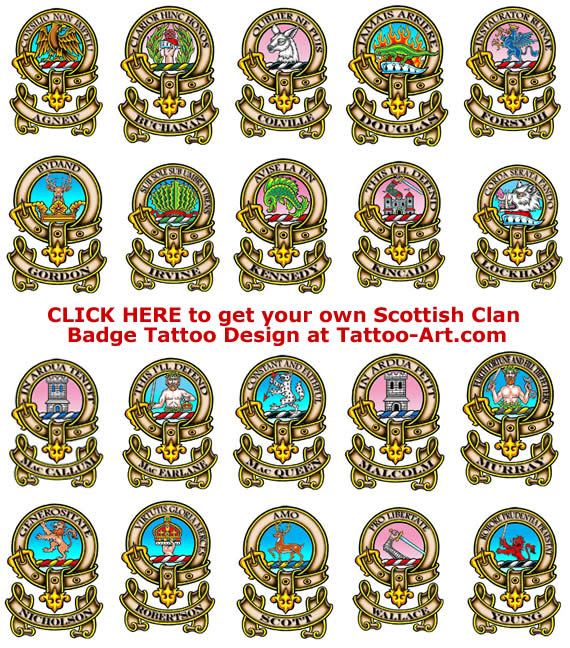 Scottish Tattoo Designs >> Sempill

Tattoo Symbol Index - A B C D E F G H I J K L M N O P Q R S T U V W X Y Z