SCOTTISH CLAN TATTOO DESIGNS & SYMBOLS - SCRYMGEOUR
Tattoo Symbol Index - A B C D E F G H I J K L M N O P Q R S T U V W X Y Z

Scottish Tattoo Designs >> Scrymgeour
Scrymgeour Clan Tattoos - This name is probably derived from the old English, 'skrymsher', meaning a 'swordsman'. The family appears to have been weel established in Fife long before their subsequent connection with the city of Dundee. The chiefs were later to be created constables, and then Earls of Dundee, and also hereditary standard bearers.
The herald, Sir Iain Moncreiffe of that Ilk, asserted that the Scrymgeours are probably descendents of the great Macduff Earls of Fife, and may have claimed their office as standard bearers fron their early Celtic origins. It was customary for Celtic armies to be accompanied by sacred holy relics, usually borne by a hereditary keeper.

The Scrymgeours may therefore have carried a sacred relic, possibly the pastoral staff of St. Columbia, which was later replaced by a consecrated heraldic banner.
They were confirmed as banner bearers by Sir William Wallace and Parliament on the 29th March 1298, during the struggle for Scottish independence. Scrymgeour is named as Alexander, son of Colyn, son of Carin. He was one of the first to declare for Robert the Bruce, and obtained from him on 5th December 1298 a charter confirming the rights granted by Sir William Wallace. This is the only contemporary document to have survived in which the names of Wallace and Bruce are mentioned together. Sir Alexander was captured by the English and hanged at Newcastle in 1306 on the direct orders from Edward I. He was succeeded by another Alexander, who rode as royal standard bearer at the Battle of Bannockburn in 1314. Vat lands at Glassary in Argyll came to the family around 1370 with the marriage of Alexander Scrymgeour to Agnes, heiress to Gilbert Glassary of that Ilk.
Clan Scrymgeour Motto: Dissipate
See also: Claddagh, Thistle Tattoos, Scottish Lion Tattoo Designs, Welsh Dragons, Scottish Tattoo Designs, Celtic Tattoo Designs, Family Crests, Sword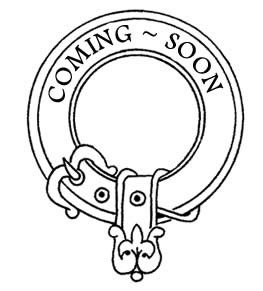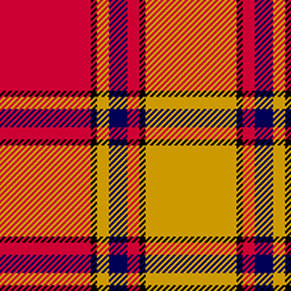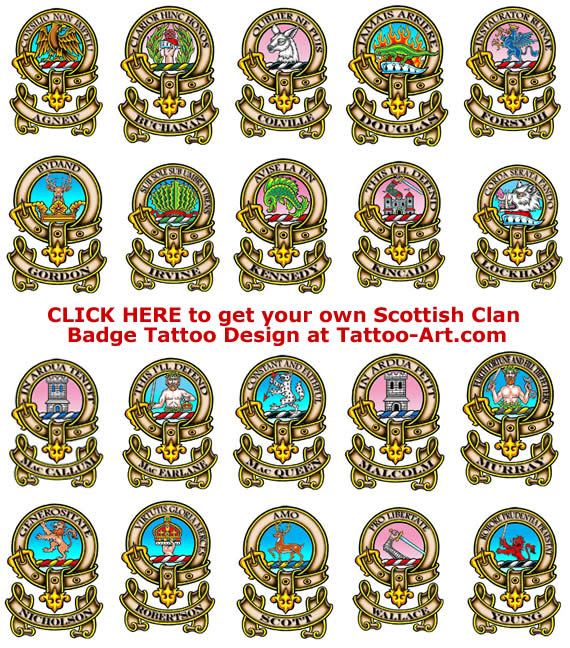 Scottish Tattoo Designs >> Scrymgeour

Tattoo Symbol Index - A B C D E F G H I J K L M N O P Q R S T U V W X Y Z