SCOTTISH CLAN TATTOO DESIGNS & SYMBOLS - RUTHVEN
Tattoo Symbol Index - A B C D E F G H I J K L M N O P Q R S T U V W X Y Z

Scottish Tattoo Designs >> Ruthven
Ruthven Clan Tattoos - The lands of Ruthven in Perthshire take their name from the Gaelic, 'Ruadhainn', meaning 'Dun uplands'. The family are Norse in origin, and first settled in East Lothian, but they were in Pertshire by the end of the 12th century.
Swein is recorded as giving lands, including Tibbermore, to the monks of Scone, between 1188 and 1199. His grandson, Sir Walter Ruthven, was the first to adopt the name. Sir Walter's second son, Sir William, is listed among many of the Scottish nobility who swore fealty to Edward I of England in 1291 and in 1296. Despite this, in 1293, he led thirty men to help Sir William Wallace at the siege of Perth. He was also with Sir Christopher Seaton when Jedburgh was reclaimed from English hands. After Perth was recaptured in 1313, Robert the Bruce appointed Sir William to be sheriff of the royal burgh, then called St. Johnston. The office was held by the family for many generations.
| | |
| --- | --- |
| | Sir William Ruthven of Balkernoch, a descendent of William the sheriff, spent three years in England between 1424 and 1427 as a hostage for the ransom of James I. He was considered a substantial nobleman, whose annual income was stated to be four hundred marks (about £100 at the time). His great-grandson was created Lord of Parliament in 1488, as Lord Ruthven, by James III. Lord Ruthven married twice, his sons by his first wife were granted a letter of legitimization in 1480. His eldest son, William, Master of Ruthven, was killed at Flodden in 1513. |
William, second Lord Ruthven, succeeded his grandfather in 1528, and in the following year was elected Provost of Perth. He was appointed a judge of the Supreme Court in 1539. He was also one of the early supporters of Protestantism, and in 1543 he spoke out in Parliament in favour of the scriptures being made available to all.
Clan Ruthven Motto: Deid Schaw
See also: Claddagh, Thistle Tattoos, Scottish Lion Tattoo Designs, Welsh Dragons, Scottish Tattoo Designs, Celtic Tattoo Designs, Family Crests, Ram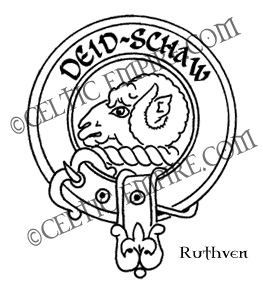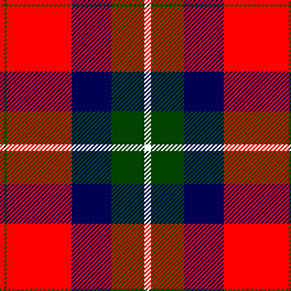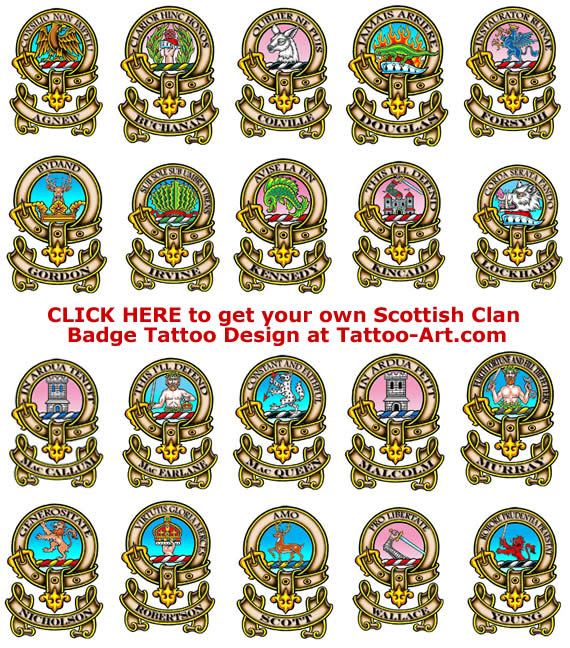 Scottish Tattoo Designs >> Ruthven

Tattoo Symbol Index - A B C D E F G H I J K L M N O P Q R S T U V W X Y Z