SCOTTISH CLAN TATTOO DESIGNS & SYMBOLS - ROSS
Tattoo Symbol Index - A B C D E F G H I J K L M N O P Q R S T U V W X Y Z

Scottish Tattoo Designs >> Ross
Ross Clan Tattoos - In the ancient Celtic tongue, a ros was a promontory, such as the fertile land between the Cromarty and Dornich Firths. Those who bore the name rose to be Earls of Ross, and it is believed that the first Earl, Malcolm, who lived in the early 12th century, allied his family to O'Beolan of the great Irish royal house of Tara, by the marriage of his daughter. The clan was sometimes also referred to as Clan Anrais, or Gille Andras, alluding to Anrais, a distinguished O'Beolan ancestor. It has been suggested that another variation, 'MicGille Andras', derives from one of the ancient earls who was devoted to Scotland's patron saint.
| | |
| --- | --- |
| | In 1214, Alexander II led his army to the north to put down the rebellion of the son of Donald Bane, a rival claimant to the throne. He was aided by the chief of Clan Ross, Fearchar Mac an t'sagirt, which in English acclaimed him to be 'son of the priest', alluding to his O'Beolan descent from the hereditary Abbots of Applecross. Fearchar was knighted by his king, and in 1234 he was formally recognized in the title of Earl of Ross. |
The earl's son, William, received grants of land in Skye and Lewis. William's son, also William, was abducted around 1250 during a revolt against the earl's rule, and was rescued with help from the Munros, who were rewarded with grants of land and became closely connected to their powerful benefactors.

The Rosses were prominent in Scottish affairs with Llewellyn the Welsh Prince, against the English. They fought at the Battle of Largs against the Norse invasion in 1263, and spoke in Parliament of 1283 in support of settling the succession to the throne on the infant Princess Margaret, the Maid of Norway.
Clan Ross Motto: Spem Successus Alit ~ From Latin: Success nourishes hope
See also: Claddagh, Thistle Tattoos, Scottish Lion Tattoo Designs, Welsh Dragons, Scottish Tattoo Designs, Celtic Tattoo Designs, Family Crests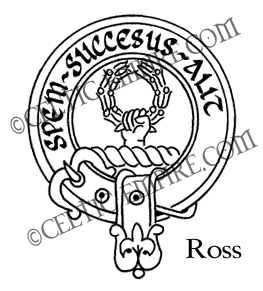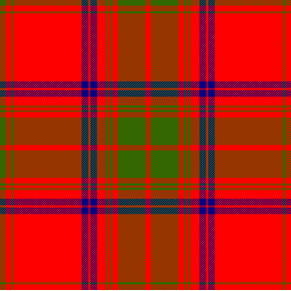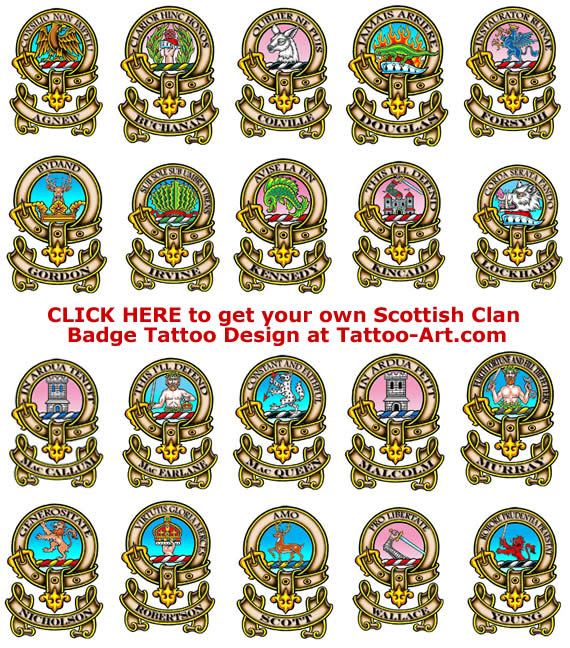 Scottish Tattoo Designs >> Ross

Tattoo Symbol Index - A B C D E F G H I J K L M N O P Q R S T U V W X Y Z