SCOTTISH CLAN TATTOO DESIGNS & SYMBOLS - ROLLO
Tattoo Symbol Index - A B C D E F G H I J K L M N O P Q R S T U V W X Y Z

Scottish Tattoo Designs >> Rollo
Rollo Clan Tattoos - The Rollos, like many families of Norman origin can trace their roots to the feared Norsemen who raided the coast of Scotland in the 7th and 8th centuries. Sigur Rollo was jarl of Shetland and Orkney, and his son, Einar, was a renown Viking who not only raided Scotland, but parts of his Norwegian homeland for good measure. He was harried by the Norwegian king, Harald I, and eventually turned his attention to the northern coast of France. His descendants became established as Dukes of Normandy, and their spirit of conquest brought them to the shores of England in 1066. Eric accompanied his uncle, William the Conqueror, on the invasion, and it is believed that his son or grandson, Richard, followed David I when he left the English court to reclaim his Scottish throne. The name first appears on record in a charter of around 1141 granted by Robert the Brus. Black's Surnames of Scotland lists numerous variants for the spelling of this name, and one Robert Rolloche obtained from David II lands near Perth in 1369.
| | |
| --- | --- |
| | The fortunes of the chiefly family were established in February 1380, when John Rollok, secretary to David, Earl Palatine of Strathearn and brother Robert II, received a charter from the king of the lands of Duncrub. His son, Duncan Rollo of Duncrub, was Auditor of State Accounts until his death in 1419. William Rollo of Duncrub received a charter on 26 August 1511, erecting his lands into a free barony. He probably died at the Battle of Flodden in 1513 along with his elder son, Robert. |
Andrew Rollo then inherited the estates, and consolidated his position by marrying his cousin, Marion, heir to David Rollo of Manmure. One of the younger sons, Peter, became Bishop of Dunkeld and a judge of the Court of Sessions. His grandson, Sir Andrew Rollo, was knighted by James VI.
Clan Rollo Motto: La Fortune Passe Partout
From French: Fortune Passes Over Everywhere
See also: Claddagh, Thistle Tattoos, Scottish Lion Tattoo Designs, Welsh Dragons, Scottish Tattoo Designs, Celtic Tattoo Designs, Family Crests, Stag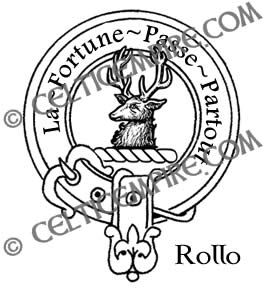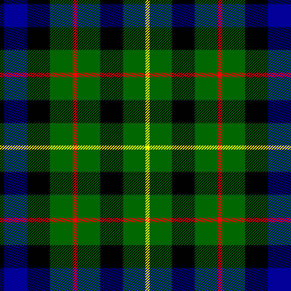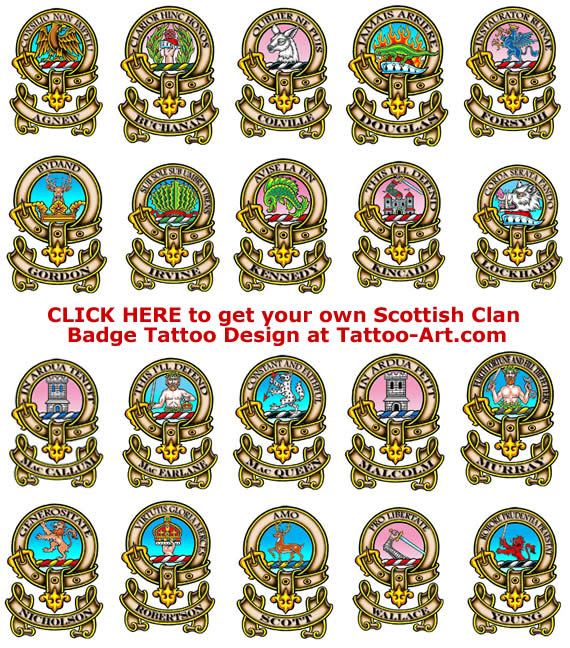 Scottish Tattoo Designs >> Rollo

Tattoo Symbol Index - A B C D E F G H I J K L M N O P Q R S T U V W X Y Z