SCOTTISH CLAN TATTOO DESIGNS & SYMBOLS - RAMSAY
Tattoo Symbol Index - A B C D E F G H I J K L M N O P Q R S T U V W X Y Z

Scottish Tattoo Designs >> Ramsay
Ramsay Clan Tattoos - A ram in the sea is said to have been an emblem on the seal of an abbey in Huntingdon in the 11th century. When David, Earl of Huntingdon traveled north to claim his kingdom of Scotland in 1124, he was accompanied by many young Norman noblemen keen to share their overlord's heritage. These may have included Sir Symon de Ramesie who received a grant of land in Mid-lothian from David and who witnessed several important charters, including one to the monks of Holyrood in 1140.
The de Ramesie family prospered, and by the 13th century there were five branches: Dalhousie; Auchterhouse; Banff; Forfar and Clatto. William de Ramsay of Dalhousie was a member of the king council in 1255 during the minority of Alexander III. His son, or perhaps his grandson, also called William, appears on the Ragman Roll,
swearing fealty to Edward I of England in 1296 as Ramsay 'de Dalwolsy'.
Dalhousie later declared for Bruce, becoming one of the signatories to the open letter to the pope, now known as the Declaration of Arbroath, which declared Scotland's independence in 1320. He had at least two sons, William and Alexander. Alexander was a renowned knight, and for his many services he was made sheriff of Teviotdale in 1342.
This aroused the jealousy of the Douglases, who claimed the office as their own. Sir William Douglas of Liddesdale fell upon Alexander with a strong force of men and imprisoned him in Hermitage Castle, where he was starved to death. Alexander's brother, William, also endured captivity when he was captured at the Battle of Neville's Cross in 1346. The English were apparently kinder jailers than Douglas, as William lived to tell the Tale.
Clan Ramsay Motto: Ora Et Labora ~ From Latin: Pray and labour
See also: Claddagh, Thistle Tattoos, Scottish Lion Tattoo Designs, Welsh Dragons, Scottish Tattoo Designs, Celtic Tattoo Designs, Family Crests, Unicorn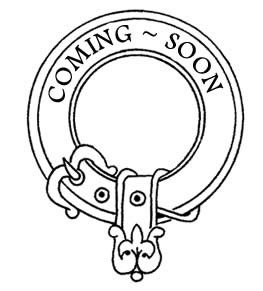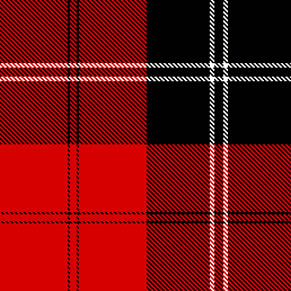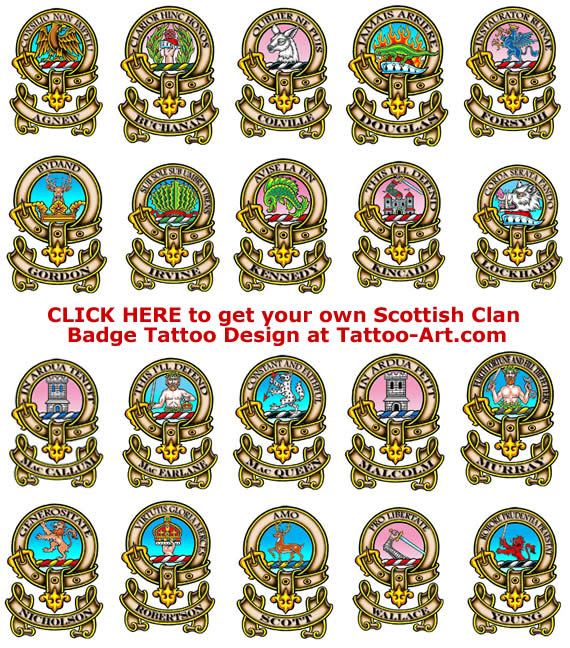 Scottish Tattoo Designs >> Ramsay

Tattoo Symbol Index - A B C D E F G H I J K L M N O P Q R S T U V W X Y Z