SCOTTISH CLAN TATTOO DESIGNS & SYMBOLS - OLIPHANT
Tattoo Symbol Index - A B C D E F G H I J K L M N O P Q R S T U V W X Y Z

Scottish Tattoo Designs >> Oliphant
Oliphant Clan Tattoos - The Oliphant were a Norman family who first held lands in England around Northampton. It is said that David de Olifard rescued David, Earl of Huntingdon, later David I of Scotland, at the siege of Winchester Castle in 1141. He traveled north when the earl went to claim his kingdom, and was granted lands in Roxburghshire and made justiciar of Lothian. One of his sons was sent as hostage for William the Lion. The name appears on the 1296 Ragman Roll of Scottish nobles submitting to Edward I of England.
In common with most of those forced to swear fealty to the English king, the Oliphants quickly took up the cause of Scottish independence, and defending Stirling Castle. Oliphant was captured at the fall of the great royal fortress and was sent to the Tower of London.

He was subsequently released, and appears as one of the nobles appending their seals to the famous Declaration of Arbroath, asserting to the pope the historic independence of Scotland.
The family received lands of Gask in Perthshire which were erected into a barony. Sir John Oliphant was knighted by Robert II and his son, Sir Laurence of Aberdalgy, was created Lord of Parliament by James II in 1458.
He was ambassador to France in 1491 and later keeper of Edinburgh Castle. His grandson was killed following James IV at the Battle of Flodden in 1513, and his great-grandson was captured at the Battle of Solway Moss in 1542. The fourth Lord Oliphant was a staunch supporter of Mary, Queen of Scots, and was a member of the inquiry which acquitted Lord Bothwell of the murder of Darnley, the queens second husband. He attended the queen's wedding and fought for her at the Battle of Langside in 1568.
Clan Oliphant Motto: A Tout Pouvoir
From French: Provide for all
See also: Claddagh, Thistle Tattoos, Scottish Lion Tattoo Designs, Welsh Dragons, Scottish Tattoo Designs, Celtic Tattoo Designs, Family Crests, Unicorn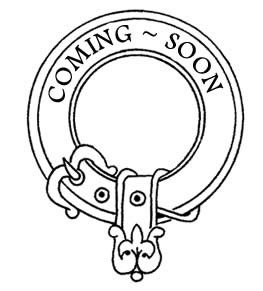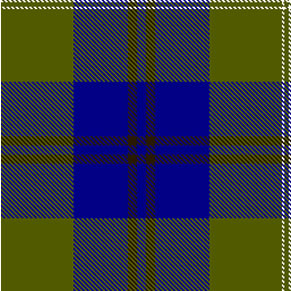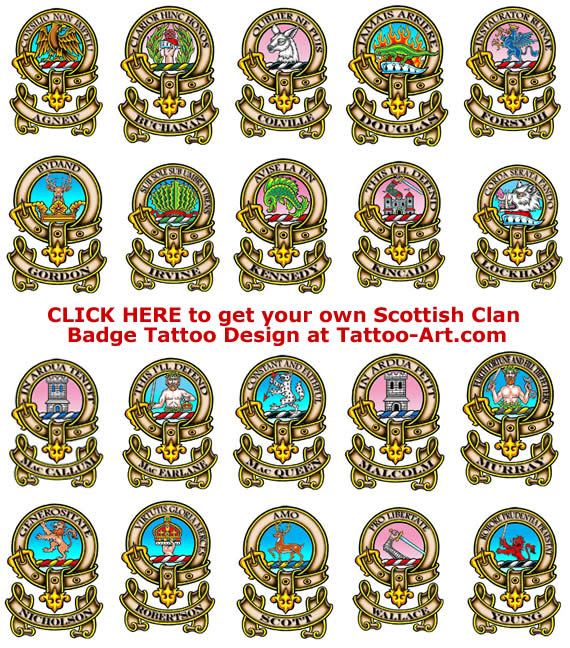 Scottish Tattoo Designs >> Oliphant

Tattoo Symbol Index - A B C D E F G H I J K L M N O P Q R S T U V W X Y Z