SCOTTISH CLAN TATTOO DESIGNS & SYMBOLS - OLGIVY
Tattoo Symbol Index - A B C D E F G H I J K L M N O P Q R S T U V W X Y Z

Scottish Tattoo Designs >> Ogilvy
Ogilvy Clan Tattoos - The lands of the Ogilvy are in Angus. The name derived from the old British, 'Ocel-fa' or 'high plain'. Angus was a kingdom in Pictish times ruled by a mormaer, one of the ancient nobles of Scotland who became the first earls. The title of Mormaer of Angus became Earl of Angus. Gillebride, Earl of Angus, gave the lands of Ogilvy tohis son, Gilbert, some time before 1177. Patrick de Ogilvy appears on the Ragaman Roll swearing fealty to Edward I of England in 1296.
| | |
| --- | --- |
| | The Ogilvys became hereditary sheriffs of Angus in the 14th and 15th centuries. When Sir Patrick Ogilvy commanded the Scottish forces fighting with Joan of Arc against the English, he was styled 'Visconte d'Angus'. Sir Walter Ogilvy, younger son of Ogilvy of Wester Powrie, was appointed Lord High Treasurer of Scotland in 1425. In 1430, he was ambassador to England, and four years later attended Princess Margaret on her marriage to the Dauphin, heir to the throne of France. |
He had numerous sons, including his namesake, Walter, who was to become ancestor to the Earls of Seafield and Deskford. His eldest son, Sir John of Lintrathern received a charter to the lands and castle of Airlie in 1459. Sir John's son, Sir James Ogilvy of Airlie, was appointed ambassador to Denmark in 1491 and advanced to the ranks of the peerage as Lord Ogilvy of Airlie in the same year. The fourth eldest son James, was killed in the Battle of Pinkie in 1547. The seventh Lord Ogilvy was created Earl of Airlie in April 1639.
The family was to suffer much in the service of the Stuart monarchs. The earl and his sons joined Montrose to oppose the enemies of Charles I, and fought with distinction at Montrose's victory at Kilsyth.
Clan Ogilvy Motto: A Fin ~ From French: To the end
See also: Claddagh, Thistle Tattoos, Scottish Lion Tattoo Designs, Welsh Dragons, Scottish Tattoo Designs, Celtic Tattoo Designs, Family Crests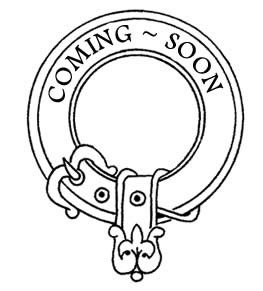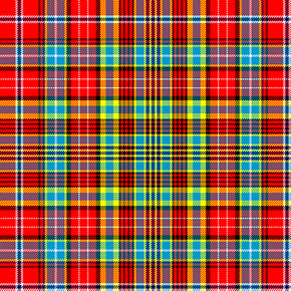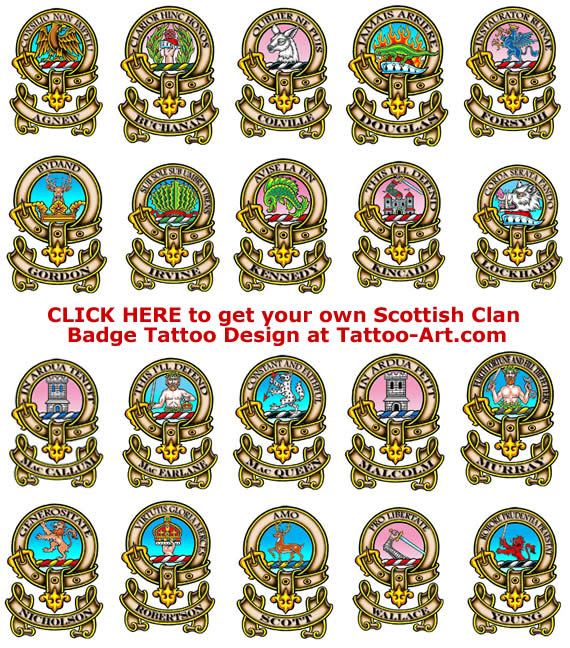 Scottish Tattoo Designs >> Ogilvy

Tattoo Symbol Index - A B C D E F G H I J K L M N O P Q R S T U V W X Y Z