SCOTTISH CLAN TATTOO DESIGNS & SYMBOLS - MORRISON
Tattoo Symbol Index - A B C D E F G H I J K L M N O P Q R S T U V W X Y Z

Scottish Tattoo Designs >> Morrison
Morrison Clan Tattoos - This ancient name highlights the problem created by the Anglicisation of Gaelic names. It seems likely that there are three distinct origins- two Hebridean and one mainland. In county Donegal, the O'Muirgheasains, whose name means 'sea valour', were bards and keepers of the holy relics of St. Columcille at Clonmany. It is believed that a branch of this family found its way to Habost on the north-east coast of Lewis. Meanwhile further to the south, Ghille Mhuire, or 'servant to the Virgin Mary', was, according to tradition, washed ashore, having survived a shipwreck by clinging to a piece of Driftwood. This is commutated in the clan's plant badge. The Virgin's servant had been claimed as a natural son of King Olav, and therefore half-brother of Leod, the progenitor of the Macleods.
| | |
| --- | --- |
| | However Olav's son came ashore, he married the heiress of the Gows, or Clan Igaa, who held Pabbay and the Sound of Harris. The Gows were noted armourers. Their descendents were thereafter known as Mhic 'ille Mhuire. In 1346 Cedhain, son of Maclain of Ardnamurchan married the heiress of the Morrisons of Lewis, but whether this was a descendent of Ghille Mhuire or O'Muirgheasain is disputed. |
Perhaps the two families had by this time inter-married as the learned origins of the O'Muirgheasains would have qualified them for the post of hereditary brehon, or judge, which the Morrisons certainly were by the late 13th century. Cedhain was compelled to take his wife's name which, as he was a descendent of the great Somerled, King of the Isles, suggests that she was of equal rank, and probably a descendent of King Olav.
Clan Morrison Motto: Teaghlach Phabbay
From Gaelic: Family of Pabbay
See also: Claddagh, Thistle Tattoos, Scottish Lion Tattoo Designs, Welsh Dragon Tattoos, Scottish Tattoo Designs, Celtic Tattoo Designs, Family Crests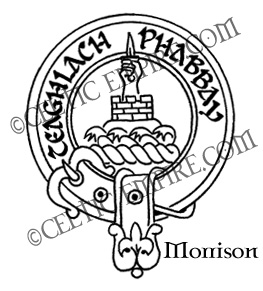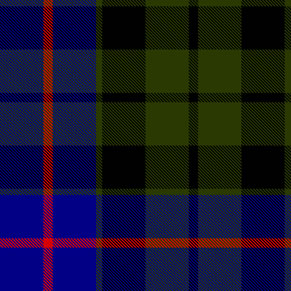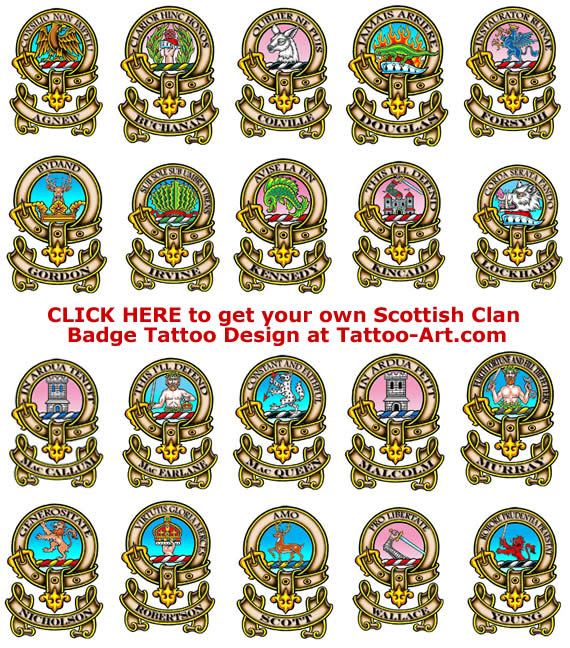 Scottish Tattoo Designs >> Morrison

Tattoo Symbol Index - A B C D E F G H I J K L M N O P Q R S T U V W X Y Z