SCOTTISH CLAN TATTOO DESIGNS & SYMBOLS - MONTGOMERY
Tattoo Symbol Index - A B C D E F G H I J K L M N O P Q R S T U V W X Y Z

Scottish Tattoo Designs >> Montgomery
Montgomery Clan Tattoos - Although the actual derivation of this name is obscure, the Norman family who bore it held the Castle of Sainte Foy de Montgomery at Lisieux. One tradition asserts that the name refers to a hill and a Roman Commander called Gomericus. Roger de Mundegumbrie, whose mother was the great-grand-mother of William the Conqueror, accompanied his kinsman on the invasion of England and commanded the van at Hastings in 1066. He was rewarded with Chicester, Arundel and the Earldom of Shrewsbury.He soon consolidated his possessions , and then invaded Wales, where he captured the Castle of Baldwin, to which he gave his own name of Montgomery. This was later to be not only a town, but an entire county of this name.
The first Montgomery who appears on record in Scotland is Robert, who obtained the lands of Eaglesham in Renfrewshire. He appears as a witness to a charter to the Monastery of Paisley around 1165.

It is generally supposed that Robert, a grandson of Earl Roger, accompanied Walter Fitz-Alan the first High Steward of Scotland, when he came to Scotland to take possession of lands conferred to him by David I.
Eight centuries later the Montgomerys still held lands in Renfre and Ayrshire. John de Montgomery and his brother are listed on the Ragman Roll, rendering homage to Edward I of England for their estates in 1296. A later Sir John, the seventh Baron of Eaglesham, was one of the heroes of the Battle of Otterburn in 1388, capturing Sir Henry Percy, the reknown Hotspur. According to vivid Borders ballad, Hotspur and Montgomery met in hand-to-hand combat, and Montgomery carried the day. The Perys paid a great ransom for the release of Hotspur, building for Montgomery the castle of Polnoon.
Clan Montgomery Motto: Garde Bien
From French: Guard Well
See also: Claddagh, Thistle Tattoos, Scottish Lion Tattoo Designs, Welsh Dragon Tattoos, Scottish Tattoo Designs, Celtic Tattoo Designs, Family Crests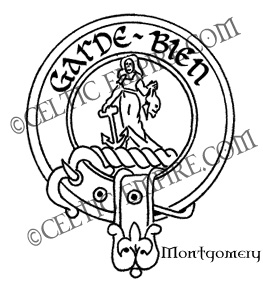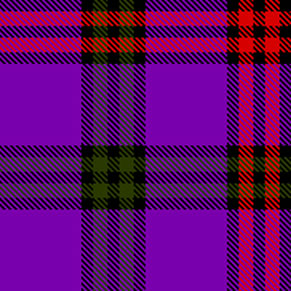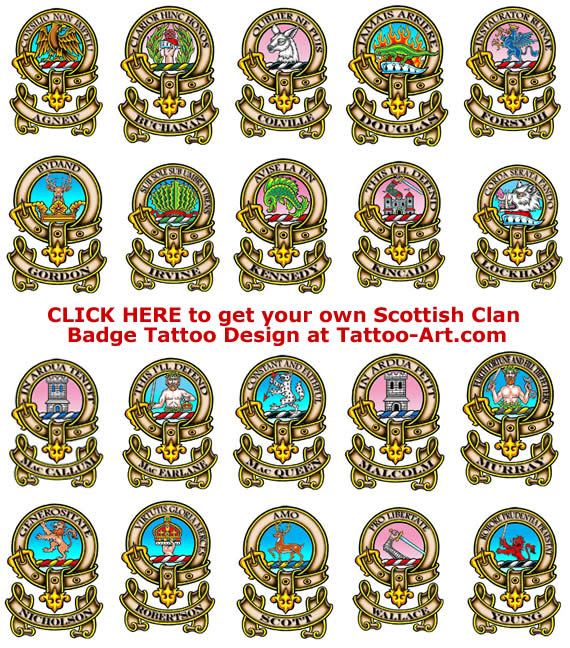 Scottish Tattoo Designs >> Montgomery

Tattoo Symbol Index - A B C D E F G H I J K L M N O P Q R S T U V W X Y Z