SCOTTISH CLAN TATTOO DESIGNS & SYMBOLS - MOFFAT
Tattoo Symbol Index - A B C D E F G H I J K L M N O P Q R S T U V W X Y Z

Scottish Tattoo Designs >> Moffat
Moffat Clan Tattoos The Moffats are an ancient Borders family who were influential and powerful as far back as the time of Sir William Wallace. The ancestor of the Moffats most likely gave their name to the town of Moffat in Dumfriesshire. The origin of the name is thought to be Norse.
William de Mont Alto, progenitor of the Movats, married to the youngest daughter of Andlaw, who came to Scotland from Norway during the 10th century. Over the years the name softened to Montealt, then Movat, through Movest, eventually settling at Moffat in its modern form. In the 12th century the family was of sufficient importance to be designated in deeds and records ad 'de Moffet', showing the family were considered to be principal l;airds, or landowners.
In 1268, Nicholas de Moffet was Bishop of Glasgow, and the armorial bearings of the different branches of the family seemed to indicate a connection with the church. Robert the Bruce, as Lord of Annandale, granted four charters of l;and in the barony of Westerkirk to the Moffats in 1300. One of these was to Adam Moffat of Knock who was granted 'the same Barony in Eskdale'. Both he and hios brother fought at the Battle of Bannockburn in 1314, along with many Moffat clansmen. They remained the Lairds of Knock until 1609, when the land was sold to the Johnstones. They were also tenants of Midknock for six hundred years, until in 1905. In 1336 the king of England granted a safe conduct to William de Moffete and others described as ' coming as ambassadors from David de Brus'- in fact, David II, son of Robert de Bruce. In 1337, Walter de Moffet, Archdeacon of Lothian, was appointed ambassador to France.
Although there were Moffats in Moffat before 1300, the names of the earliest lairds are not known.
Clan Moffat Motto: I hope for better things
Latin: Spero Meliora
See also: Claddagh, Thistle Tattoos, Scottish Lion Tattoo Designs, Welsh Dragon Tattoos, Scottish Tattoo Designs, Celtic Tattoo Designs, Family Crests, Cross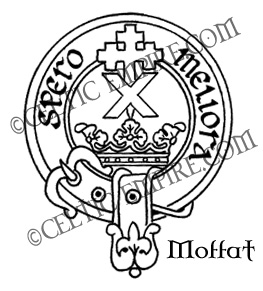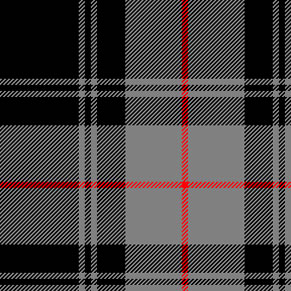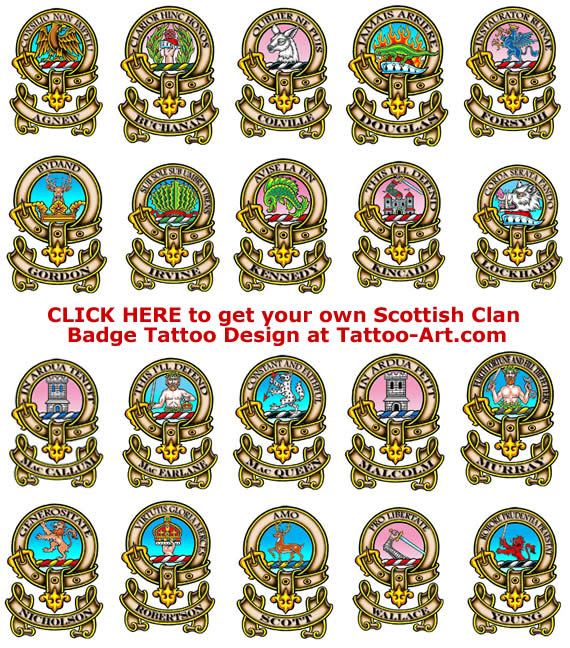 Scottish Tattoo Designs >> Moffat

Tattoo Symbol Index - A B C D E F G H I J K L M N O P Q R S T U V W X Y Z