SCOTTISH CLAN TATTOO DESIGNS & SYMBOLS - MENZIES
Tattoo Symbol Index - A B C D E F G H I J K L M N O P Q R S T U V W X Y Z

Scottish Tattoo Designs >> Menzies
Menzies Clan Tattoos - Mesnieres in Normandy was the original home of the Norman family who in England rendered their name as Manners, and were ancestors of the present Dukes of Rutland. Sir Robert de Meyneres appeared at the court of Alexander II, where he gained royal patronage, rising to become chamberlain in 1249. Sir Robert received grants of land in Glen Lyon and Athollo, reinforced by a grant to his son, Alexander of Aberfeldy in Strathtay, in 1296. Alexander also acquired the lands of Weem and made a splendid marriage to Egidia, daughter of James, the High Steward of Scotland. His son, Sir Robert was a companion in arm to Robert the Bruce, and was rewarded with lands in Glendochart, Finlarig, Glenorchy and Durisdeer.
It was the eighth chief, another Sir Robert Menzies, who built the castle at Weem around 1488. Weem was plundered in 1502 by Stewart of Garth during a dispute over the ownership of lands in Fothergill. Janet Menzies married a Stewart about a century earlier, and Garth claimed her land as part of her tocher, or dowry.

Menzies appealed to the Crown, and James IV found in his favour, ordered Stewart to make restitution, and erected the Menzies lands into the free barony of Menzies in 1510.
In 1540 James Menzies of Menzies married Barbara Stewart, daughter of the third Earl of Atholl and cousin to Lord Darnley, the future King Henry. Despite both their Stewart and royal links, the chiefs opposed Charles I, and Menzies was harried by Montrose. The great Marquess sent a messenger to him seeking to enlist his support but, whether by accident or design, the nevoy was wounded. Montrose retaliated, and in the skirmishing which ensued the Menzies chief was fatally wounded.
Clan Menzies Motto: Vil God I Zal
From Gaelic: God Willing I Share
See also: Claddagh, Thistle Tattoos, Scottish Lion Tattoo Designs, Welsh Dragon Tattoos, Scottish Tattoo Designs, Celtic Tattoo Designs, Family Crests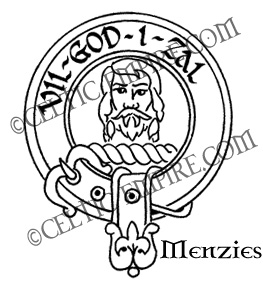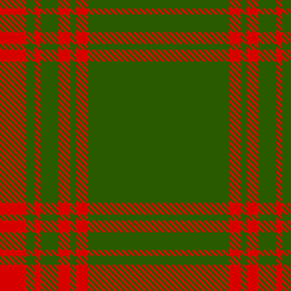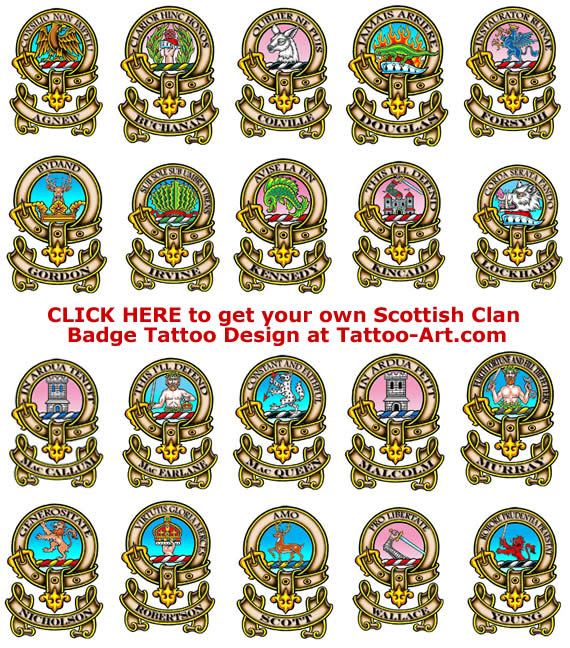 Scottish Tattoo Designs >> Menzies

Tattoo Symbol Index - A B C D E F G H I J K L M N O P Q R S T U V W X Y Z