SCOTTISH CLAN TATTOO DESIGNS & SYMBOLS - MATHESON
Tattoo Symbol Index - A B C D E F G H I J K L M N O P Q R S T U V W X Y Z

Scottish Tattoo Designs >> Matheson
Matheson Clan Tattoos - In common with many clans, the Mathesons suffer from the anglicisation of their name from more than one possible Gaelic derivation. Black attributes the name to the Gaelic, 'Mic Mhathghamhuin', meaning 'son of the bear'. (From this derivation, the chiefs' arms carry two bears as supporters.) Others have suggested that MacMhathain means 'son of the heroes'. However, as bears have long been a totem associated with courage and strength, the underlying meaning remains largely the same. There is also, of course, a Lowland derivation, which is simply 'son of Matthew'.
| | |
| --- | --- |
| | It is not known whether the Mathesons are of pure Celtic descent, but given the immense influence of the Norse over the Western Isles, it is perfectly possible that some of their blood was inter-mingled. They seemed to have settled around Lockalsh, Lochcarron and Kintail where they were granted lands by the great Celtic Earls of Ross. In 1262, a Scots army invaded Skye at the command of Alexander III , who was determined to free the isles from the Norwegian kings. |
One of the leaders of Alexander's expedition is recorded as Kjarnac or Cormac Macmaghan. After the Battle of Largs the following year, the Western Isles came under the domination of the Macdonalds as Lords of the Isles, and the Mathesons seemed to have sided with them. They fought for Donald, Lord of the Isles, in 1411 at the Battle of Harlaw where Alisdair the chief was captured.
Clan Matheson Motto: In Fac Et Spera
From Latin: Do and Hope
See also: Claddagh, Thistle Tattoos, Scottish Lion Tattoo Designs, Welsh Dragon Tattoos, Scottish Tattoo Designs, Celtic Tattoo Designs, Family Crests, Sword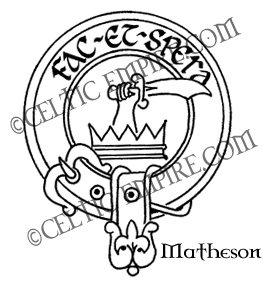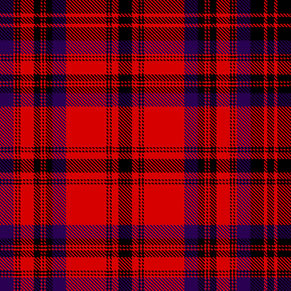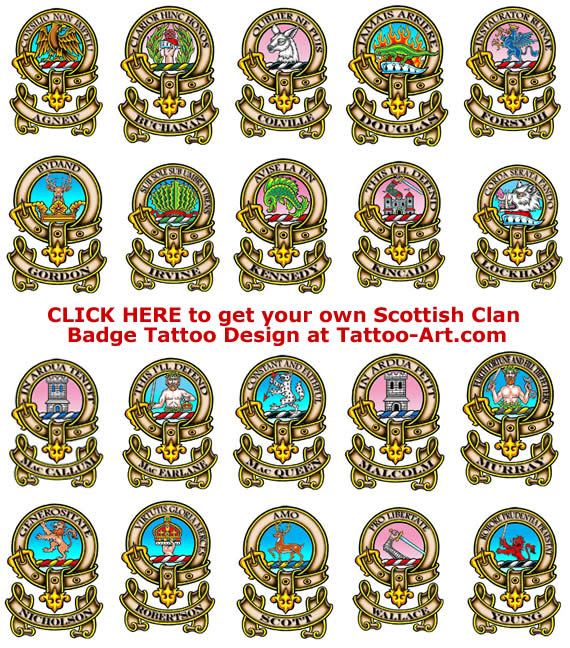 Scottish Tattoo Designs >> Matheson

Tattoo Symbol Index - A B C D E F G H I J K L M N O P Q R S T U V W X Y Z