SCOTTISH CLAN TATTOO DESIGNS & SYMBOLS - MAJORIBANKS
Tattoo Symbol Index - A B C D E F G H I J K L M N O P Q R S T U V W X Y Z

Scottish Tattoo Designs >> Marjoribanks
Marjoribanks Clan Tattoos - Princess Marjorie, only daughter of Robert the Bruce, married Walter, High Steward of Scotland, in 1316. She was thus the mother of the first of the royal Stewarts, and received as part of her settlement lands in Renfrewshire which became known as Terre de Marjorie, later Marjoriebanks. The name is pronounced 'Marchbanks', and Nisbet asserts that the family who acquired the lands of the princess and took her name her name were originally kin to the Johnston Lords of Annandale.
| | |
| --- | --- |
| | He finds evidence for this in the family coat of arms, which incorporates a gold cushion and a star. The Johnstons bear three gold cushions, and in heraldry a star often alludes to a spurrowel, which is part of Lord Annandale's crest. The Annandales came to prominence in the early 16th century, when the Court of Sessions, the Supreme Court of Scotland, was reinstituted by James V in 1532. |
Thomas Marjoriebanks of that Ilk was one of ten advocates appointed as procurators, or pleaders, before the Lords of Sessions. Four centuries before the introduction of legal aid the Scottish Courts recognized the need for the poor to be represented by able lawyers, and in March 1535, Thomas was appointed advocate 'for the puir' with a salary of £10 Scots per annum. He willingly accepted the post, but waived his right to the salary. His public-spirited nature was rewarded when he became Lord Provost of Edinburgh in 1540, representing the city in the Parliament of that year. And again in 1546. He has acquired land at Ratho near Edinburgh by a charter of 1539 which enabled him, ten years later, to assume the title, 'Lord Ratho', on his appointment as a judge.
Clan Marjoribanks Motto: Et Custos Et Pugnax
From Latin: Both a keeper and a champion
See also: Claddagh, Thistle Tattoos, Scottish Lion Tattoo Designs, Welsh Dragon Tattoos, Scottish Tattoo Designs, Celtic Tattoo Designs, Family Crests,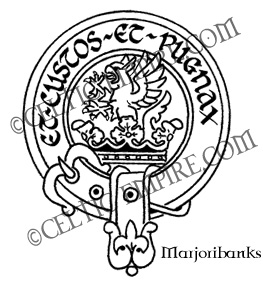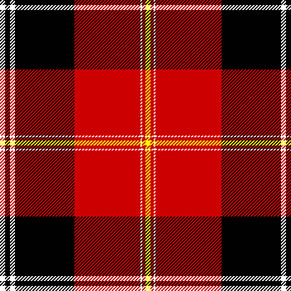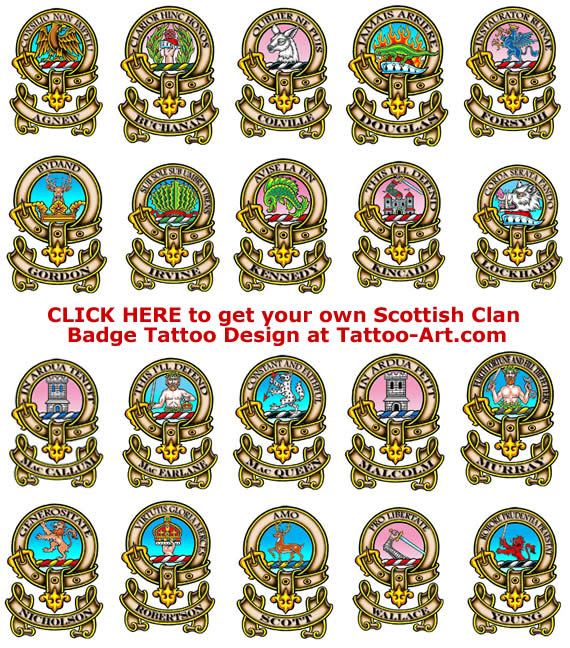 Scottish Tattoo Designs >> Marjoribanks

Tattoo Symbol Index - A B C D E F G H I J K L M N O P Q R S T U V W X Y Z