SCOTTISH CLAN TATTOO DESIGNS & SYMBOLS - MAITLAND
Tattoo Symbol Index - A B C D E F G H I J K L M N O P Q R S T U V W X Y Z

Scottish Tattoo Designs >> Maitland
Maitland Clan Tattoos It seems certain that the Maitlands descend from one of the companions of William the Conqueror who later settled in Northumberland. The name is found in many early charters as Matulant, Mautalant or Matalant. It has been suggested that this was a nickname, meaning 'bad' or 'poor wit'. This seem highly unlikely, however, and Nisbet adds 'Quasi mutilatus in bello', 'As if mutilated in war', as an alternative translation.
| | |
| --- | --- |
| | Sir Richard Matulant axquired the lands of Thirleston , Bluth and Hedderwick, and became one of the most considerable barons in the Borders in the reign of Alexander III. |
Thirlestane came to him by his marriage around 1250 to Avicia, heiress to Thomas de Thirlestane. Sir William Mautlant de Thirlestane supported Robert the Bruce in his struggle for the Crown, witnessing the great victory at Bannockburn a year before his death.
His son, Robert Maitland, inherited not only his father's lands, but also received a charter to the lands of Lethington near Haddington from Sir John Gifford around 1345. He was survived by three sons: John, William and Robert of Shivas; the latter is the assumed ancestor of the Aberdeenshire Maitalnds whose senior line lived at Balhargardy near Inverurie. William's successors styled themselves 'of Lethington', while his elder brother , John, became embroiled in the conspiracies of his kinsmen, George Dunbar, Earl of March, with the English. Sir Robert Maitland, William's son, surrendered the Castle of Dunbar to the Earl of Douglas, and thereby escaped being involved in the ruin of his uncle, John.
Clan Maitland Motto: By wisdom and courage
Latin: Consilio Et Animis
See also: Claddagh, Thistle Tattoos, Scottish Lion Tattoo Designs, Welsh Dragon Tattoos, Scottish Tattoo Designs, Celtic Tattoo Designs, Family Crests, Sword, Lion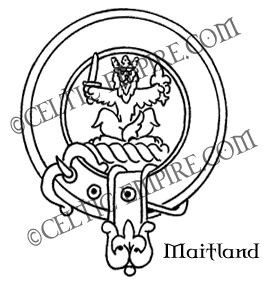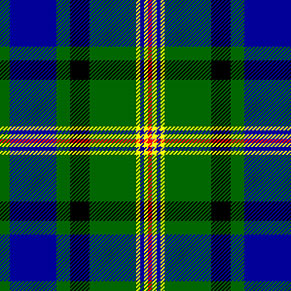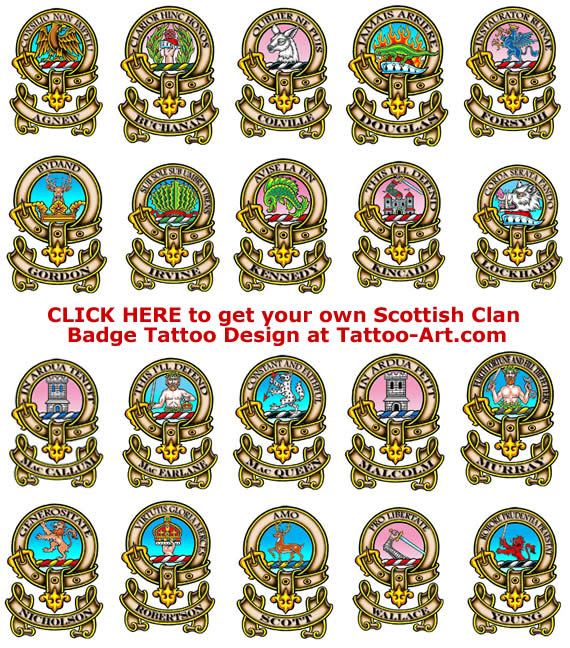 Scottish Tattoo Designs >> Maitland

Tattoo Symbol Index - A B C D E F G H I J K L M N O P Q R S T U V W X Y Z