SCOTTISH CLAN TATTOO DESIGNS & SYMBOLS - MACTHOMAS
Tattoo Symbol Index - A B C D E F G H I J K L M N O P Q R S T U V W X Y Z

Scottish Tattoo Designs >> MacThomas
MacThomas Clan Tattoos - Thomas, a Gaelic-speaking Highlander known as Tomaidh Mor, from whom the clan takes its name, was a descendent of the Clan Chattan Macintoshes, his grandfather having been the son of William, eighth chief of the Clan Chattan.
| | |
| --- | --- |
| | Thomas lived in the 15th century, at a time when the Clan Chattan Confederation had become large and unmanageable, and he took his kinsmen and followers across the Grampians, from Badenoch to Glenshee, where they settled and flourished, being known as Mccomie, a phonetic from of the Gaelic, as well as Mccolm and Mccomas. To the government in Edinburgh, they were known as Macthomas, and are described in the roll of the clans in the Act of Parliament of 1587 and 1595. |
The early chiefs ruled from the Thom, on the east bank of the Shee Water opposite the Spittal of Glenshee, thought to be the site of the legendary Diarmid, of the Fingalian saga. In about 1600, when the fourth chief , Robert Mccomie of Thom, was murdered, the chiefship passed to his brother, John Mccomie of Finegand, who lived about three miles down the glen, and Finegand in turn became the seat of the chief. Finegand is the corruption of the Gaelic, 'feith nan ceann', meaning 'burn of the heads', which is said to be a reference to the fate of some unfortunate tax collectors who were killed and their head were tossed into the burn. The Macthomases consolidated their power in the glen and became well established at Kerrow and Benzian and up into Glen Beag.
Clan MacThomas Motto: Deo Juvante Invidiam Superabo
From Latin: With God's help I will overcome envy
See also: Claddagh, Thistle Tattoos, Scottish Lion Tattoo Designs, Welsh Dragon Tattoos, Scottish Tattoo Designs, Celtic Tattoo Designs, Family Crests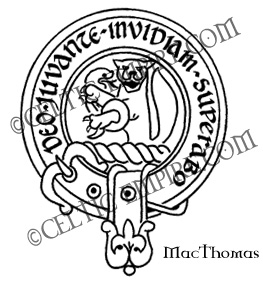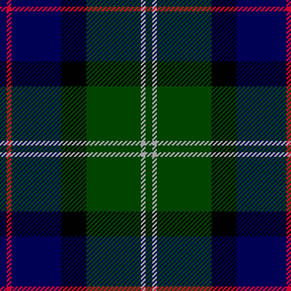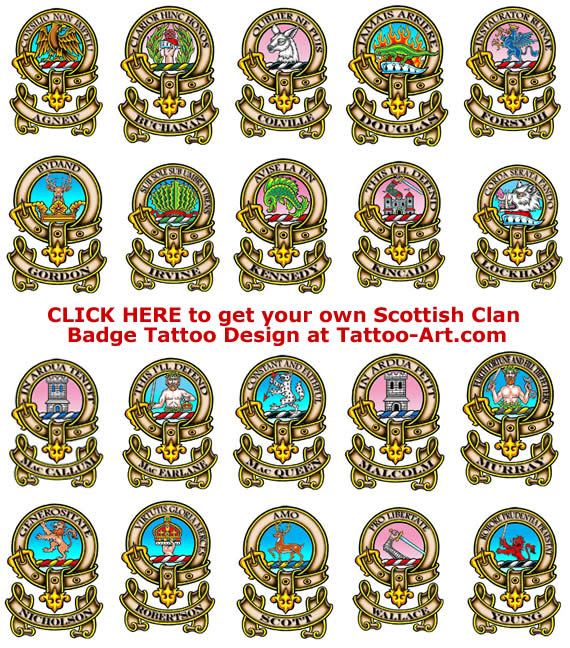 Scottish Tattoo Designs >> MacThomas

Tattoo Symbol Index - A B C D E F G H I J K L M N O P Q R S T U V W X Y Z