SCOTTISH CLAN TATTOO DESIGNS & SYMBOLS - MacNEACAIL
Tattoo Symbol Index - A B C D E F G H I J K L M N O P Q R S T U V W X Y Z

Scottish Tattoo Designs >> MacNeacail
MacNeacail Clan Tattoos - The islands of Lewis and Skye remained part of the Scandinavian kingdom of Man and the Isles until 1266, and it seems likely that, in common with the Macleods, the MacNeacails were of Norse descent. The name-father of the Clan Nicail or Nicholson, a name popular in Scandinavia, must have flourished in the mid 13th century. The Macleods of Lewis appear to have extended their considerable possessions through marriage with the Macneachail heiress in the 14th century.
| | |
| --- | --- |
| | The ancestral Nicail, therefore lived in Lewis, where he and his ancestors would have served the kings of Man and the Isles in a mixed Norse and Gaelic environment. It has also been suggested that the Macneachails formed a large part of two Viking bands which ravaged the east coast of England and established colonies from which sprung the houses of Nichol and Nicholson in Northumberland and Cumberland. They also spread to the area that is present day Argyllshire and, it is claimed, sent warriors to participate in tribal wars in Ireland. |
(Centuries later, some members of the extended clan settled in the north of Ireland during the plantation, and today their descendents are to be found in Counties Donegal and Tyrone with the names Nichols, Macnicols, Oiocals and Nickells.)
The first chief on record early in the 14th century is John, son of Nicail, He appears in company of leading Hebridean chiefs, Macdonald, Macdougald and Macruairi, descen-dents of Somerled, who had wrested control of the southern Hebrides from Man.
Clan MacNeacail Motto: Sgorra Bhreac ~ From Gaelic: Speckled Rocky Upland
See also: Claddagh, Thistle Tattoos, Scottish Lion Tattoo Designs, Welsh Dragon Tattoos, Scottish Tattoo Designs, Celtic Tattoo Designs, Family Crests, Hawk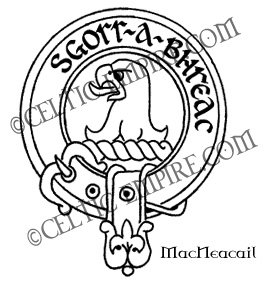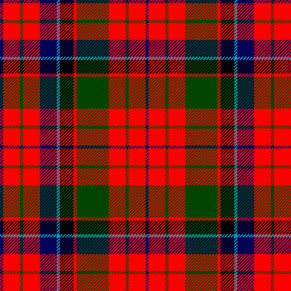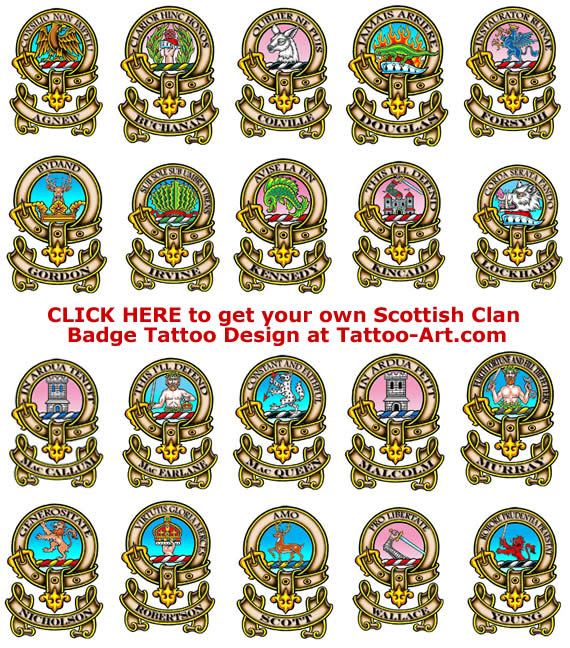 Scottish Tattoo Designs >> MacNeacail

Tattoo Symbol Index - A B C D E F G H I J K L M N O P Q R S T U V W X Y Z