SCOTTISH CLAN TATTOO DESIGNS & SYMBOLS - MACNAUGHTEN
Tattoo Symbol Index - A B C D E F G H I J K L M N O P Q R S T U V W X Y Z

Scottish Tattoo Designs >> MacNaghten
MacNaghten Clan Tattoos - The Macnaghten are one of the clans who claim descent from the great Pictish rulers of Moray.
The name Neghtan, which means 'pure' or 'clear', was popular in at least one branch of the Pictish royal line. In the 13th century there are records of three brothers, Gilchrist, Athe and Gilbert, the sons of Malcolm Macnaghten. Gilchrist received from Alexander III a charter in 1267 granting him the keepership of a castle warding the narrow Pass of Brander, the gateway to the west.
By coming to Loch Awe, the MacNaghtens became neighbours of the powerful and acquisitive Campbells. When Robert the Bruce set out to gain the throne, the Campbells were quick to come to his support while the MacNaghtens, under the influence of the Macdougalls, opposed him.

Macnaghten formed part of the Macdougall host that fought against Bruce's army at the Pass of Brander in 1306, and later at Dalrigh at Tyndrum.
The Macnaghtens appear to have changed their allegiance and a Baron Macnaghten, possibly Alexander of that Ilk, is recorded fighting at Bannockburn in 1314. The Macnaghten gained little from their late change of heart, and from that point on the Campbells dominated Loch Awe. Alexander, the chief who may have fought at Bannockburn, took for his second wife Christina Campbell. When she was widowed in 1316, Christina granted her cousin, Sir Colin Campbell of Lochow, her marriage portion of one third of the Macnaghten lands. Alexander's son, Duncan, succeeded to the remaining lands. He made his seat at Dunderave.
Clan MacNaghten Motto: I Hoip In God
From Gaelic: I Hope in God
See also: Claddagh, Thistle Tattoos, Scottish Lion Tattoo Designs, Welsh Dragon Tattoos, Scottish Tattoo Designs, Celtic Tattoo Designs, Family Crests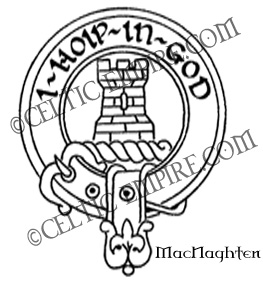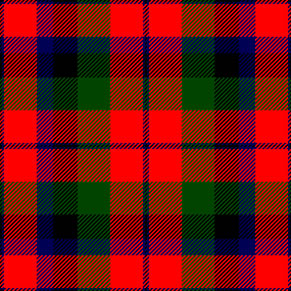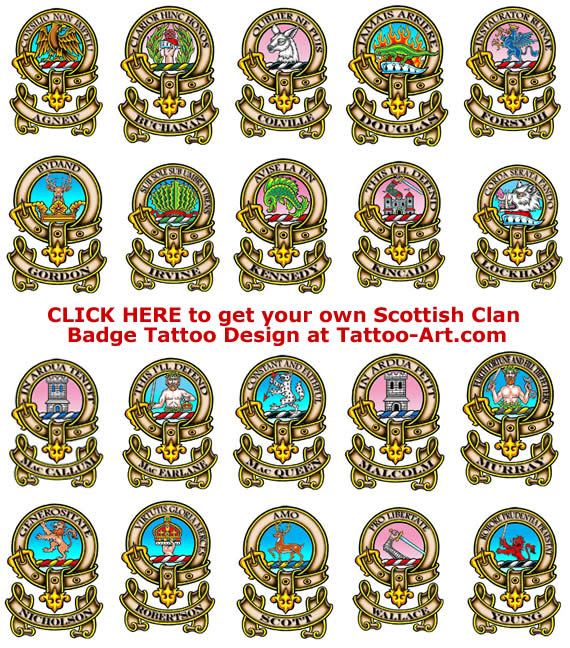 Scottish Tattoo Designs >> MacNaghten

Tattoo Symbol Index - A B C D E F G H I J K L M N O P Q R S T U V W X Y Z