SCOTTISH CLAN TATTOO DESIGNS & SYMBOLS - MACLAINE
Tattoo Symbol Index - A B C D E F G H I J K L M N O P Q R S T U V W X Y Z

Scottish Tattoo Designs >> MacLean
MacLean Clan Tattoos The name on Gaelic is rendered as 'MacGillie Eoin', 'son of the servant of St.John. It has also been suggested that there is an alternative derivation from 'leathan', meaning 'broad' or 'broad shouldered'. However they spell their name, the Macleans descend from Gilleathan Na Tuadh, Gillean of the Battle-axe. He may well have been the brother of Fergus Macerc, descended from the royal house of Lorn. Gillean fought at the Battle of Largs when the army of the Nowegian king Haakon was defeated, ending the Norse hegemony over the Hebrides in 1263.
His son signe the Ragman Roll as Gillemoir Macilyn in 1296, swearing fealty to Edward I of England.
| | |
| --- | --- |
| | Gillemoir's great-grandson, Iain Dhu Maclean, settled in Mull. Of his sons, Lachlan Lubanach was progenitor of the Macleans of Duart and Eachainn Reaganach ( Hector) founded the Maclaines of lochbuie. The other major cadets, the Macleans of Ardgour and Coll, descend from Lachlan. |
The Macleans of Duart married into the family of John of Islay, the first Lord of the Isles, and it was a match from which they gained great power and prestige.
By the end of the 15th century, the Macleans owned most of Mull, Tiree,Islay, Jura and Knapdale, with Morvern in Argyllshire and Lochaber. The politics of the isles were always turbulent, but the Macleans were particularly at odds with the MacKinnons. Lachlan Lubanach's son. Red Hector of the Battles, was a reknown warrior who fought for the Lord of the Isles at Harlaw in 1411. Red Hector and Sir Alexander Irvine of Drum met in single combat. After the duel, in which neither was dishonoured, they both died of their wounds. James Iv was the first Scottish king seriously to attempt to bring the isles under royal control, and the pragmatic Macleans supported him. Lachlan of Duart was killed with the king at Flodden in 1513.
Clan MacLean Motto: Virtue Mine Honour
Latin:
See also: Claddagh, Thistle Tattoos, Scottish Lion Tattoo Designs, Welsh Dragon Tattoos, Scottish Tattoo Designs, Celtic Tattoo Designs, Family Crests,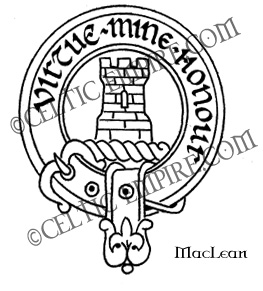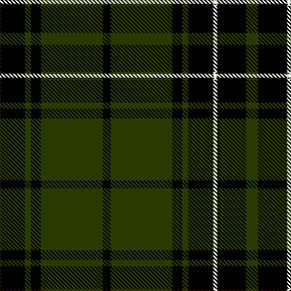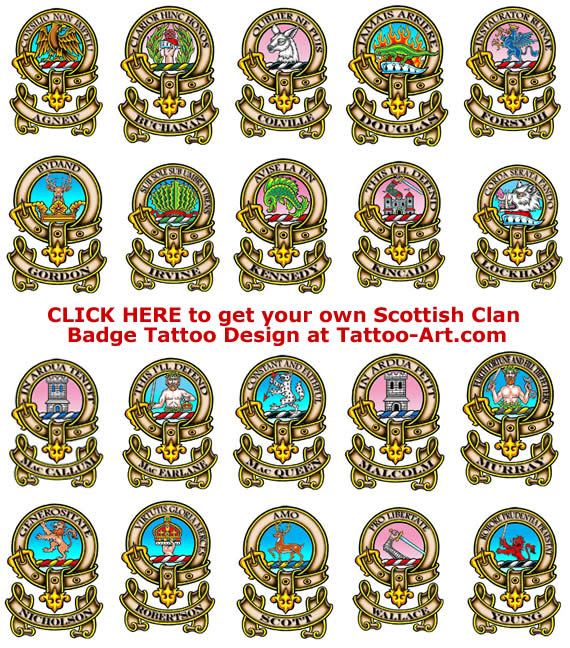 Scottish Tattoo Designs >> MacLean

Tattoo Symbol Index - A B C D E F G H I J K L M N O P Q R S T U V W X Y Z