SCOTTISH CLAN TATTOO DESIGNS & SYMBOLS - MACLACHLAN
Tattoo Symbol Index - A B C D E F G H I J K L M N O P Q R S T U V W X Y Z

Scottish Tattoo Designs >> MacLachlan
MacLachlan Clan Tattoos - This name is Norse, and Lochlainn was the name of a senior branch in Torconnell of the Ui'neill descendents of the pagan King Niall of the Nine Hostages. Until1241 the MacLochlainns were virtual rulers of Ulster, until they suffered a defeat at the hands of King Brian O'Neill. Their chief Donall MacLochlainn, was killed in the battle, along with most of his immediate kin. The name appears in Scotland by the 13th century, when Lachlan Mor liver on the shores of loch Fyne. Lachlan was a great warrior and a descendent of the Irish kings.
In 1292, Archibald MacLachlan was one of the twelve barons whose lands were formed into the sheriffdom of Argyll.
| | |
| --- | --- |
| | Ewan Maclachlan appears on the Ragman Roll as a noble of Scotland, swearing fealty to Edward I of England in 1296. Gillespie, probable the son of the chief, supported Robert the Bruce and attended the first Parliament at St. Andrews in 1308. He is also recorded in a charter of 1314, where he granted a stipend to the friars at Glasgow from his lands of Kilbride. By the early 15th century the chiefs were described as 'Lords of Strathlachlan'. |
In 1436, Iain, Lord of Strathlachlan, granted a charter to his cousin, Alan, creating him seneschal of the lands of Glassary in Argyll. Donald MacLachlan confirmed a grant to Paisley Abbey of an annual payment, again from the lands of Kilbride. The Maclachlans recognized the rising power of the Campbells in Argyll, and allied themselves to the earls. Iain Maclachlan witnessed a bond by the Stewarts of Appin in favour of the first Earl of Argyll in 1485. His son, Archibald, married a daughter of the chief of Lamonts. From this marriage came Lachlan Maclachlan who, as part of the Earl of Argyll's suite, traveled to France for the marriage of James V. The king's wedding, to the eldest daughter of Francis I of France, was held in Paris.
Clan MacLachlan Motto: Fortis Et Fidus
From Latin: Brave and Trusty
See also: Claddagh, Thistle Tattoos, Scottish Lion Tattoo Designs, Welsh Dragon Tattoos, Scottish Tattoo Designs, Celtic Tattoo Designs, Family Crests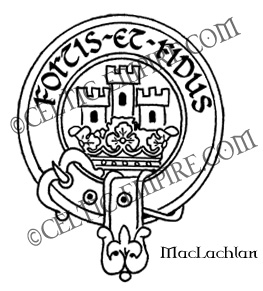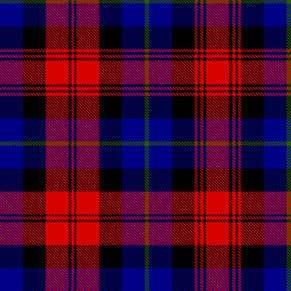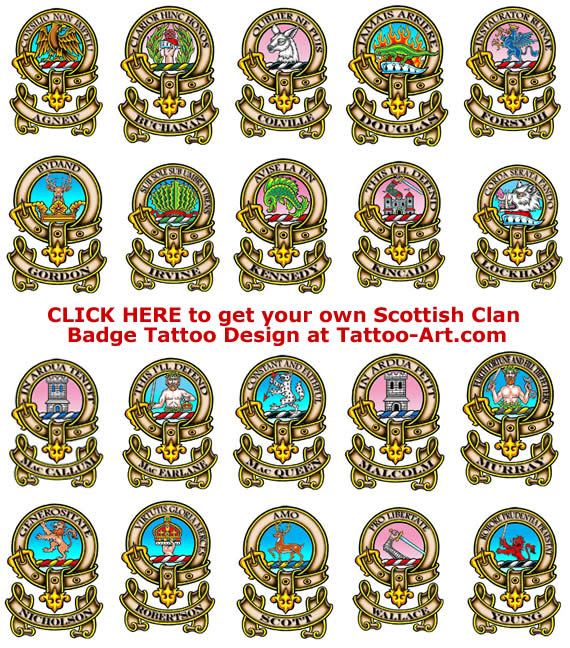 Scottish Tattoo Designs >> MacLachlan

Tattoo Symbol Index - A B C D E F G H I J K L M N O P Q R S T U V W X Y Z