SCOTTISH CLAN TATTOO DESIGNS & SYMBOLS - MACKINNON
Tattoo Symbol Index - A B C D E F G H I J K L M N O P Q R S T U V W X Y Z

Scottish Tattoo Designs >> MacKinnon
MacKinnon Clan Tattoos - The Mackinnons, a branch of the great Siol Alpin, descendents of Kenneth Macalpin, are of royal descent from Fingon, grandson of Gregor. 'Fingon' in Gaelic means 'fair-born'. The clan slogan is 'Cumhnich Bas Alpin' ' Remember the death of Alpin'.
Alpin was slain by Bruch, King of the Picts, in 837. Findus, the fourth chief, brought Dunakin into the clan around 900 by marrying a Norse princess.
| | |
| --- | --- |
| | The castle, properly called Dun Haakon, was a broch (a circular dry-stone tower) commanding the narrow sound between Skye and the mainland. The enterprising Mackinnons ran a heavy chain across the sound, and levied a toll on all passing ships. King Haakon IV assembled his fleet of longships beneath the castle of his namesake before the Battle of Largs in 1263. His defeat effectively ended Norse domination of the islands. Findanus also held lands on Mull. |
The Mackinnons on Arran gave shelter to Robert the Bruce during his time as a fugitive, helping him make his escape to Carrick. After the king's victory at Bannockburn they were rewarded with land on Skye.
The chiefs were then styled 'of Strathardale' and lived at Dunringall Castle. Dunakin passed to another branch of the family. A branch of the chiefly family became hereditary abbot of Iona. Fingon. son of Gilbride, was master of the household to the Lord of the Isles before becoming Abbott of Iona, the crucible of the Celtic church. Known as the Green Abbott, he was a powerful churchman, and lent encouragement to a rebellion against the Lord of the Isles for which his brother, Neil Gilbride's eldest son, was put to death. The last hereditary abbot was John Mackinnon, the ninth chief, who was also Bishop of the Isles. He died around 1500.
Clan MacKinnon Motto: Audentes Fortuna Juvat
From Latin: Fortune assists the daring
See also: Claddagh, Thistle Tattoos, Scottish Lion Tattoo Designs, Welsh Dragon Tattoos, Scottish Tattoo Designs, Celtic Tattoo Designs, Family Crests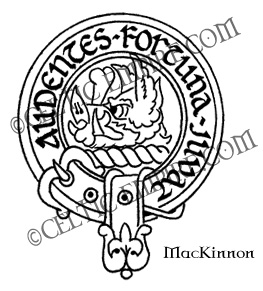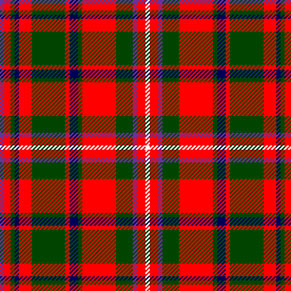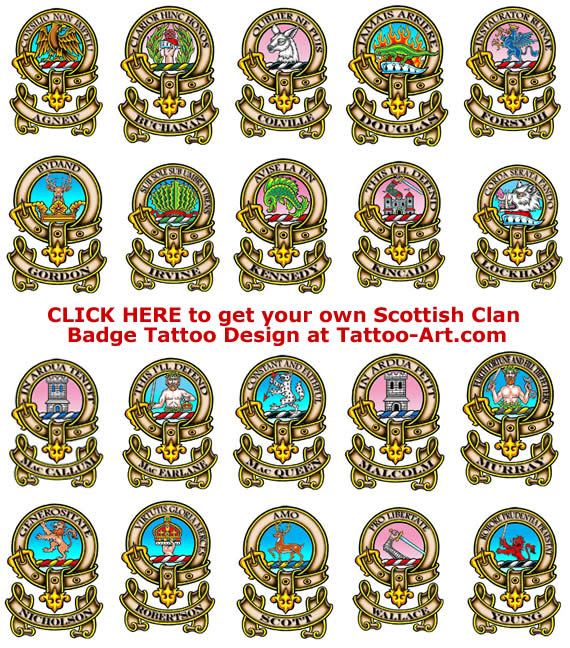 Scottish Tattoo Designs >> MacKinnon

Tattoo Symbol Index - A B C D E F G H I J K L M N O P Q R S T U V W X Y Z