SCOTTISH CLAN TATTOO DESIGNS & SYMBOLS - MACKAY
Tattoo Symbol Index - A B C D E F G H I J K L M N O P Q R S T U V W X Y Z

Scottish Tattoo Designs >> MacKay
MacKay Clan Tattoos - In Gaelic, this name is rendered as 'Macaoidh', son of Hugh'. 'Aoidh' was a Celtic personal name associated with a pagan god of fire sometimes rendered as Aed or Heth. Exactly who Hugh was is uncertain. Sir Iain Moncreiffe suggested the name comes from an ancient Celtic royal house who disputed the throne in the 12th and 13th centuries. He asserted that the Mackays descend from Aedh, the last Abbott from Dunkeld, first Earl of Fife and elder brother of Alexander I. Aedh's wife was the granddaughter of Queen Gruoch, wife of Macbeth. Malcolm Macaedh, who married a sister of Somerled of the Isles, became Earl of Ross. He died in 1168. Malcolm's son-in-law became Earl of Caithness. He was also lord of the lands of Strathnever where, by the 14th century, the clan was seemingly established in its recognized form.
Iye was chaberlain to Walter, Bishop of Caithness, in 11263. Angus Dubh, sixth in descent from the chamberlain, married Elizabeth, sister of Donald Lord of the Isles and granddaughter of Robert II, around 1415.
This indicates the clan's importance, as such a marriage would not have been contemplated, except on political grounds. Angus is said to have been able to call out four thousand men from his lands at Strathnever. From this height of power, the clan spent the next five centuries fending off their predatory neighbours, the Earls of Sutherland.

They were ultimately to lose their lands to the Sutherlands in 1829. (For a detailed study, see Chief Mackay, by Dr. Ian Grimble, published in 1965).
In 1556 Iye Mackay, then the chief, was captured by the Sutherlands and sent as a prisoner to Edinburgh Castle. His grandson, Sir Donald Mackay, was created a Baronet of Nova Scotia on 28 March 1627.
Clan MacKay Motto: Manu Forti
From Latin: With a strong hand
See also: Claddagh, Thistle Tattoos, Scottish Lion Tattoo Designs, Welsh Dragon Tattoos, Scottish Tattoo Designs, Celtic Tattoo Designs, Family Crests, Dagger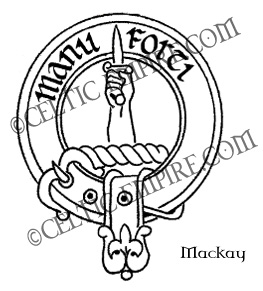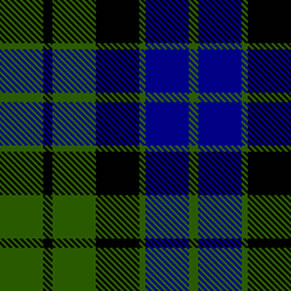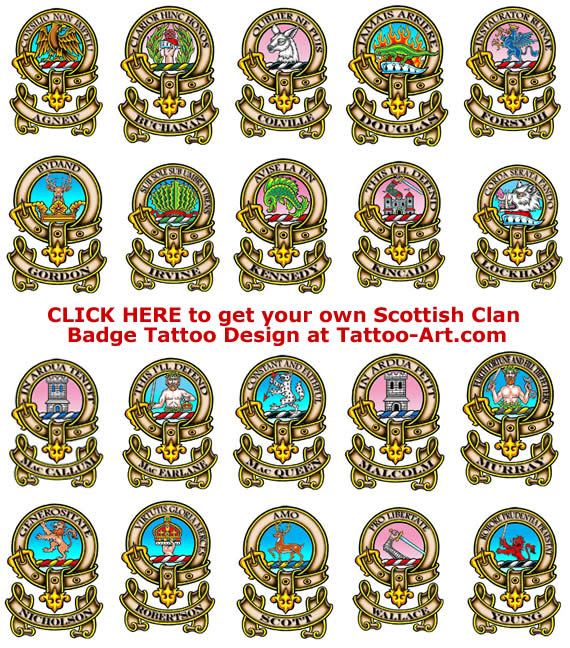 Scottish Tattoo Designs >> MacKay

Tattoo Symbol Index - A B C D E F G H I J K L M N O P Q R S T U V W X Y Z