SCOTTISH CLAN TATTOO DESIGNS & SYMBOLS - MACINTRYE
Tattoo Symbol Index - A B C D E F G H I J K L M N O P Q R S T U V W X Y Z

Scottish Tattoo Designs >> MacIntyre
MacIntyre Clan Tattoos - In Gaelic, the name Macintyre is rendered 'Mav-an-T'saoir', meaning 'son of the carpenter'. A traditional account dates the origins of the name to the 12th century, when Somersled was establishing his Lordship in the Western Isles. After Olav the Red, Norse King of Man and the Isles, resisted Somersled's ambitions, he then resorted to diplomacy, and sought the hand of the king's daughter, Ragnhild, in marriage. Somersled's nephew, Macarill or Maurice, assured his uncle that he could devise a scheme to win the bride.
It is said that Macarill sabotaged Olav's galley by boring holes in the hull, which he then plugged with tallow. He contrived to be a passenger on the king's galley, and went well supplied with wooden plugs. Heavy seas washed out the tallow and the galley began to founder, at which point Macarril promised to save the king's life if he would promise his daughters hand to Somesled. The pact was sealed, and the plugs used to stop the leaks. Macarill was thereafter known as the 'wright' or 'carpenter', and found high favour with his uncle.
Macarill's descendents later established themselves on the mainland where, according to legend, they were warnedby a spirit only to settle where a white cow in their herd came to rest.

The land they settled was the rich and fertile Glen Noe by Ben Cruachan on Loch Etiveside. By the end of the 13th century the Macintyres were foresters to the Lord of Lorn, an office they held through the passing of the Lordship from the Macdougalls to the Stewarts and finally the Campbells.
As the family records have been lost, the Macintyre chiefs cannot be listed with any accuracy, but the first chief of record was Duncan, who married a daughter of Campbell of Barcaldine. Duncan died in 1695 and was buried at Ardchattan Priory in a tomb worthy of his rank.
Clan MacIntyre Motto: Per Ardua
From Latin: Through difficulties
See also: Claddagh, Thistle Tattoos, Scottish Lion Tattoo Designs, Welsh Dragon Tattoos, Scottish Tattoo Designs, Celtic Tattoo Designs, Family Crests, Dagger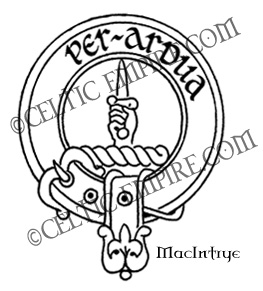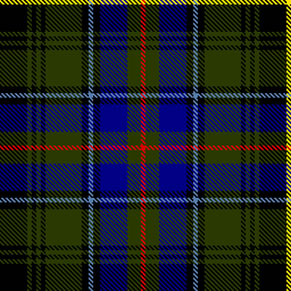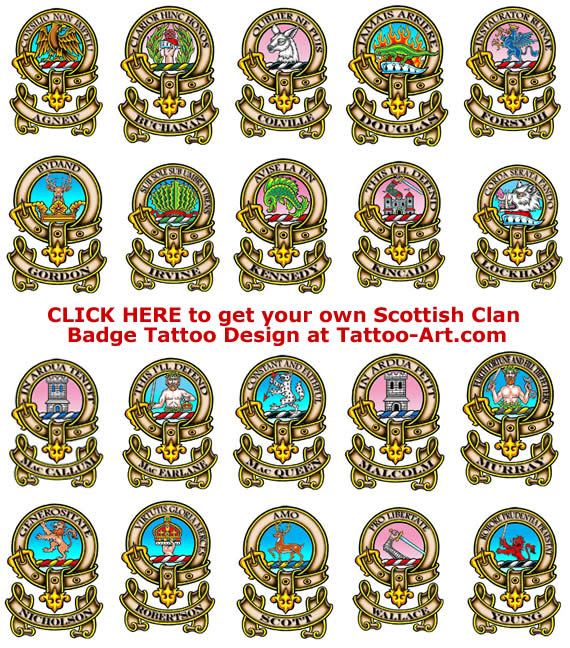 Scottish Tattoo Designs >> MacIntyre

Tattoo Symbol Index - A B C D E F G H I J K L M N O P Q R S T U V W X Y Z