SCOTTISH CLAN TATTOO DESIGNS & SYMBOLS - MACKINTOSH
Tattoo Symbol Index - A B C D E F G H I J K L M N O P Q R S T U V W X Y Z

Scottish Tattoo Designs >> MacKintosh
MacKintosh Clan Tattoos The word 'toisech', meaning 'leader' can also be translated as 'chief' or 'captain'. According to the Mackintosh seanachies, the first chief was Shaw, second son of Duncan Macduff, Earl of Fife of the royal house of Dalraida. Shaw Macduff accompanied Malcolm IV on an expedition in 1160 to suppress rebellion in Morayshire. He was made constable of Inverness Castle around 1163, and granted land in the Findhorn valley. The lands of Petty were to become the heartland of the clan and the burial place of the chiefs. His son, Shaw, the second chief, succeeded him in 1179, and was confirmed in his patrimony by William the Lion.
Ferquhar, the fifth chief, led his clan against the armyof Haakon of Norway at the Battle of Largs in 1263, leaving his infant son, Angus, as heir. Angus was brought up at the court of his uncle, Alexander of Islay, the Lord of the Isles. A splendid match was arranged for him in 1291, when he married Eva, the only daughter od Dougal Dal, chief of the Clan Chattan in Lochaber. Eva brought with her the lands of Glenloy and Loch Arkaig. Angus and Eva lived on Clan Chatten lands at Torcastle, later withdrawing from Lochaber taking up residence at Rothiemurchus.
| | |
| --- | --- |
| | Thereafter the Clan Chattan, which was to develop into a confederation of what later became independent clans, was led by the Mackintosh chiefs, although their right o do so was un successfully challenged by the Macphersons over the centuries. Mackintosh and Clan Chattan history is thus inextricably entwined. |
The sixth chief supported Robert the Bruce during the was of Independence. Ferquhar, the ninth chief, was induced to surrender the chiefship, in his own right and for his successors, in favour of Malcolm, the son by a second marriage of William, the seventh chief. He was strong leader who greatly extended the influence of the clan. His lands stretched from Petty far into Lochaber.
Clan MacKintosh Motto: Touch not this cat without a glove
Latin: Touch Not The Cat Bot A Glove
See also: Claddagh, Thistle Tattoos, Scottish Lion Tattoo Designs, Welsh Dragon Tattoos, Scottish Tattoo Designs, Celtic Tattoo Designs, Family Crests,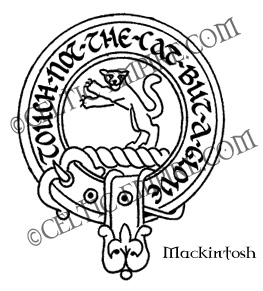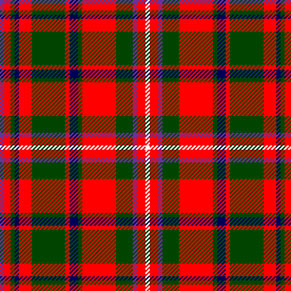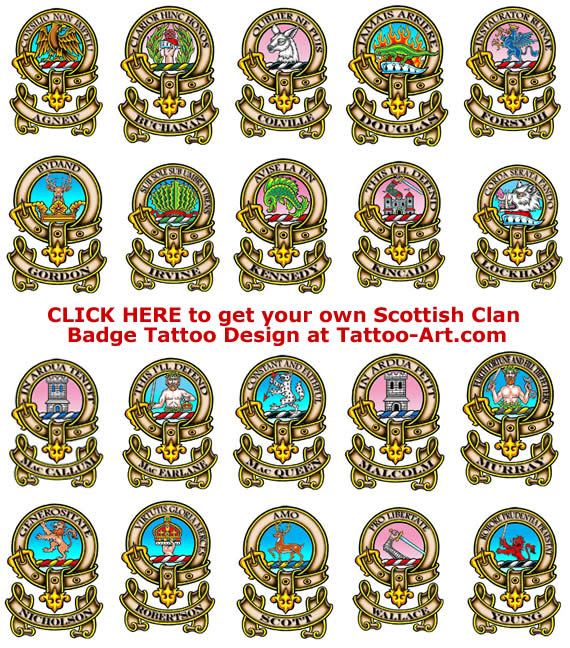 Scottish Tattoo Designs >> MacKintosh

Tattoo Symbol Index - A B C D E F G H I J K L M N O P Q R S T U V W X Y Z