SCOTTISH CLAN TATTOO DESIGNS & SYMBOLS - MACGILL
Tattoo Symbol Index - A B C D E F G H I J K L M N O P Q R S T U V W X Y Z

Scottish Tattoo Designs >> MacGill
MacGill Clan Tattoos - Black in his work,Surnames of Scotland, suggests that this name derives from 'Mac an ghoill', meaning 'son of the lowlander' or 'son of the stranger'.
The name seems to have become established in Galloway priot to the 13th century. Maurice Macgeil witnessed a charter of Maldouen, Earl of Lennox, to the church of St.Thomas the Martyr of Arbroath in 1231. Sir James Makgill, who was a prominent Edinburgh merchant and a descendent of the old Galloway family, became provost of Edinburgh during the reign of James V.
| | |
| --- | --- |
| | He quickly embraced the reformed religion. He had two sons, of whom the elder, Sir James Makgill, purchased the estate of Nether Rankeillor in Fife. He studied law at Edinburgh, where he was soon recognized as an able scholar. In June 1554 he became a member of the College of Justice, and in August of that year a Lord of Session. He took the judicial title, 'Lord Rankeillor'. He was a friend and supporter of the reformer John Knox. |
Queen Mary returned from widowhood in France to reclaim her throne of Scotland in 1561, and Rankeillor became one of her Privy Councillors. He was one of the nobles who were jealous of the influence exercised by the queen's Italian secretary, David Rizzio. On the 9 March 1566, a group of noblemen led by Patrick, Lord Ruthvenburst into the apartments of the queen (who was six months into her pregnancy), dragged Rizzio from her side , and stabbed him to death. Makgill was heavily implicated in the murder, so when Mary took revenge for the outrage he was deprived of his judicial rank and forced to flee from Edinburgh. He was later pardoned, but told to remain north of the Tay River. Later through the influence of Regent Moray, he was restored to his offices in December 1567. He was one of the commissioners who attended the regent on his journey to York to present accusations against the exiled Queen Mar.
Clan MacGill Motto: Touch Not This Cat
See also: Claddagh, Thistle Tattoos, Scottish Lion Tattoo Designs, Welsh Dragon Tattoos, Scottish Tattoo Designs, Celtic Tattoo Designs, Family Crests,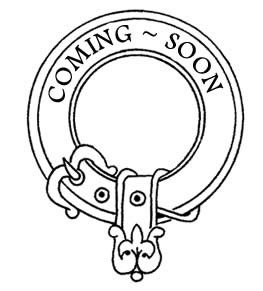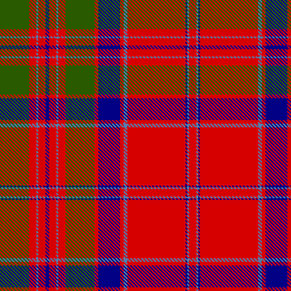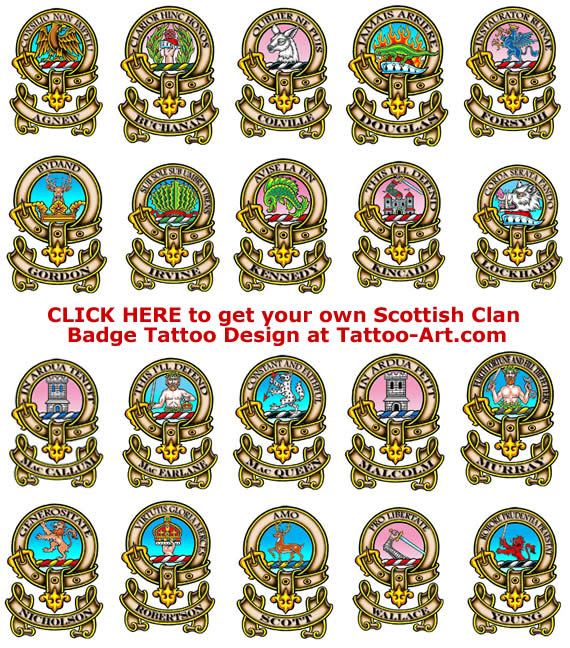 Scottish Tattoo Designs >> MacGill

Tattoo Symbol Index - A B C D E F G H I J K L M N O P Q R S T U V W X Y Z