SCOTTISH CLAN TATTOO DESIGNS & SYMBOLS - MACDUFF
Tattoo Symbol Index - A B C D E F G H I J K L M N O P Q R S T U V W X Y Z

Scottish Tattoo Designs >> MacDuff
MacDuff Clan Tattoos - Clan Duff claims to be of the original Royal Scoto-Pictish, of which Queen Gruoch, wife of Macbeth, was the senior representative. After the death of the king, her second husband, her son Lulach was murdered in 1058.
Malcolm III seized the crown and his son, Aedh, married Queen Gruoch's only living granddaughter. He was created Earl of Fife and hereditary Abbott of Abernethy. Fife symbolically representing the ancient royal line of his wife, became the undisputed second man of the kingdom. He bore on his shield the red lion rampant and was accorded three distinct privileges: to lead the vanguard of the Scottish army; to enthrone the king of Scots at his coronation; and the right of sanctuary for all his kinsmen, even for the crime of murder, if they reached the cross of Abernethy, after which a small fine would be levied instead of more severe penalties. Gillemichael MacDuf was one of the witnesses to the great charter of David I to the Abbey of Dunfermline.
| | |
| --- | --- |
| | At the coronation of Robert the Bruce in 1306 Duncan Macduff, Earl of Fife, was a minor held by Edward I of England as his ward and so his sister, Isabel, Countess of Buchan, placed the golden circlet upon the king's head. For this heinous crime , she was imprisoned in a cage hung from the walls of Berwick Castle when she later fell into the hands of King Edwards army. |
Duncan married Mary Monthermer, niece to Edward I, and he threw in his lot with his uncle against the Bruce. He was captured and held in Kildrummy Castle in Aberdeenshire where he died in 1336. The Earldom passed into the hands of Robert Stewart, Later Duke of Albany and Regent of Scotland. The family had lost their great rank but they continued to prosper, and in 1404 David Duff received a charter from Robert III to the lands of Muldavit in Banffshire, John Duff sold Muldavit in 1626, but his half-brother, Adam, was a man of ability who acquired great wealth and laid the foundation for the ultimate prosperity of the family. His son, Alexander, improved the family estates, in Banffshire, which he further extended by marriage to Helen, the daughter of Archibald Grant of Ballentomb.
Clan MacDuff Motto: God assists
From Latin: Deus Juvat
See also: Claddagh, Thistle Tattoos, Scottish Lion Tattoo Designs, Welsh Dragon Tattoos, Scottish Tattoo Designs, Celtic Tattoo Designs, Family Crests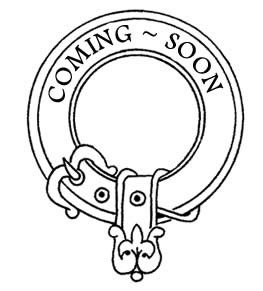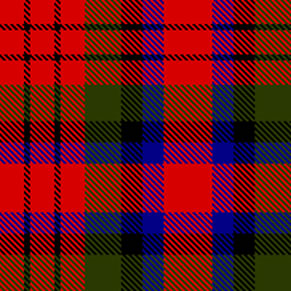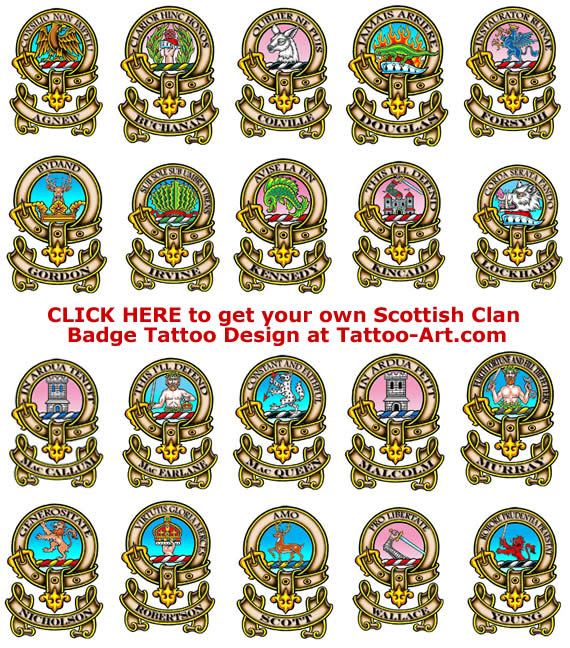 Scottish Tattoo Designs >> MacDuff

Tattoo Symbol Index - A B C D E F G H I J K L M N O P Q R S T U V W X Y Z