SCOTTISH CLAN TATTOO DESIGNS & SYMBOLS - MACDOWELL
Tattoo Symbol Index - A B C D E F G H I J K L M N O P Q R S T U V W X Y Z

Scottish Tattoo Designs >> MacDowell
MacDowell Clan Tattoos - A name from Galloway, the district in the south-west of Scotland which took its name from the Galli, or Gaelic settlers of the 7th and 8th centuries. Fabuloys legends exist surrounding the foundation of the princedom of Galloway, and even the scholarly Nisbet could not resist narrating that Dovall of Galloway killed Nothanus the Tyrant in 230 BC. The royal house of Galloway apparently also resisted the Romans, and Nisbet asserted that from these early deeds the lords charged their shield with a fierce lion (rampant) and royally crowned.
The Lords of Galoway weer certainly powerful, scattering their ancient princedom with well-endowed abbeys and priories. Fergus of Galloway, who flourished in the reign of David I, appears to have divided his princedom between his sons. One of his sons, or perhaps a grandson, was called Dougal. The last of the native Lords of Galloway, Alan, died around 1234. His daughter, Devorgilla, had married Balliol, Lord of Barnard Castle. Their son, John, claimed Galloway in right of his mother. He also claimed the throne of Scotland. Balliol, as Lord of Galloway, granted a charter of the lands of Garthland to Dougal inm 1295. A year later, Dougal and Fergus M'douall appear on the Ragman Roll of nobles swearing fealty to Edward I of England.
| | |
| --- | --- |
| | Dougal's grandson, Fergus, third of Garthland, was sheriff depute for Kirkcudbright in the reign of David II. His grandson, Sir Fergus Macdowall, the fifth Laird, was taken prisoner by the English at the Battle of Homildon in 1401. Uchtred, the ninth of Garthland, married Isabel Gordon of the branch of that great family who controlled Lochinver. Uchtred and his son, Thomas, were killed at the Battle of Flodden in September 1513, along with James IV and the flower of Scottish chivalry. |
Dynastic dispute was also to claim the life of John, the eleventh Laird, when he rode to oppose the invading army of Henry VIII at Pinkie near Musselburgh in 1557. He had taken the precaution of passing his estates to his son, Uchtred, the twelfth Laird of Garthland, before going to war.
Clan MacDowell Motto: Vincere Vel Mori
From Latin: Victory or Death
See also: Claddagh, Thistle Tattoos, Scottish Lion Tattoo Designs, Welsh Dragon Tattoos, Scottish Tattoo Designs, Celtic Tattoo Designs, Family Crests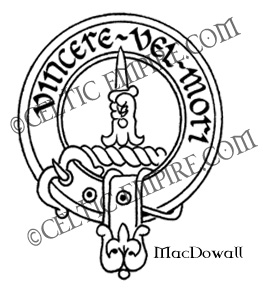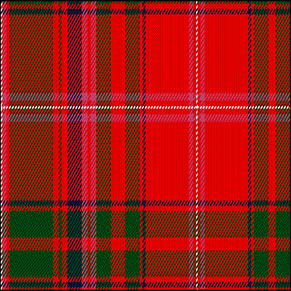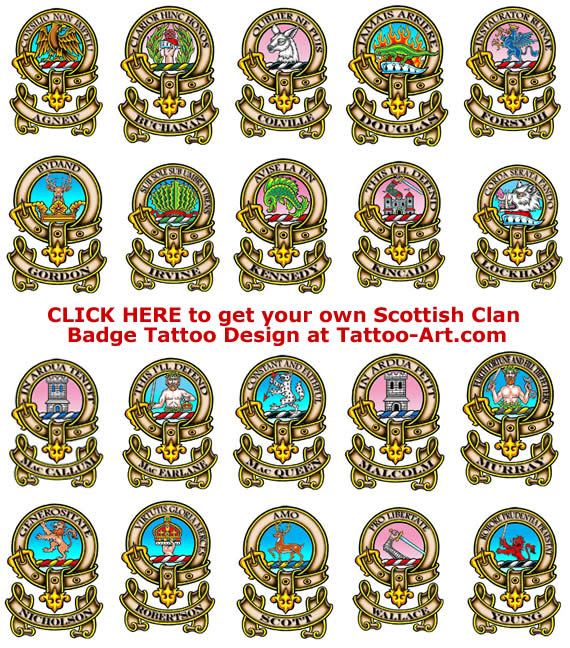 Scottish Tattoo Designs >> MacDowell

Tattoo Symbol Index - A B C D E F G H I J K L M N O P Q R S T U V W X Y Z