SCOTTISH CLAN TATTOO DESIGNS & SYMBOLS - MACALISTER
Tattoo Symbol Index - A B C D E F G H I J K L M N O P Q R S T U V W X Y Z

Scottish Tattoo Designs >> MacAlister
MacAlister Clan Tattoos - This important family was one of the earliest branches to assert its independence from the great Clan Donald. Some doubt exists as to the exact progenitor of this clan, but it is now accepted they are descendents of Alistair Mor, son of Donald of the Isles.
Alistair first appears as a witness to a charter granted by his brother Angus, Lord of the Isles, to the Abbey of Paisley around 1253. The lands of Lowp. Later to be the chief designation of Loup, are mentioned in a charter by James III confirming lands in Kintyre to the lords of the Isles. In 1481, Charles MacAlister was made Constable of the Castle of Tarbert, and received a grant of lands in Kintyre. Charles was succeeded as chief by his son, John, who is the first to be styled' of the Lowp'. The Castle of Tarbert was used by James IV as a naval supply base during his campaign to suppress the Lordship of the Isles.
Clan Alistair occupied an influential position, although they were by no means a numerous clan, and therefore sought to secure their position by alliances with other houses.

In 1591, Godfrey Macalister of Loup received a charter from the Earl of Argyll in relation to lands at Tarbert which they held until after 1745.
The Macalisters were not immune from family quarrels, and in 1598 Godfrey Macalister killed his tutor and guardian Charles Macalister, and thereafter besieged his sons at their house at askomull. In 1600 the isle of Arran was invaded by the Macalisters, who seized the house and estates of John Montgomery of Skelmorlie, plundering possessions valued at £12,000 Scots. Two years later Archibald Macalister, the heir of Tarbert, led his men along with other clans of north Kintyre, to raid the prosperous island of Bute. It is said that a force of over 1200 men ravaged the Stewart possessions on the island, for which act Archibald Macalister was denounced as a rebel. In 1605 Archibald and his kinsmen, John Macalister, tutor of the Lopup, were ordered to appear before the Privy Council and fined surety on pain of being denounced as rebels. Alexander Macalister, along with Angus Og, leader of the Macdonald's of Islay were found guilty of treason and after incarceration in the prison of the Tolbooth in Edinburgh, they were hanged.
Clan MacAlister Motto: Fortiter
From French: Boldly
See also: Claddagh, Thistle Tattoos, Scottish Lion Tattoo Designs, Welsh Dragon Tattoos, Scottish Tattoo Designs, Celtic Tattoo Designs, Family Crests, Sword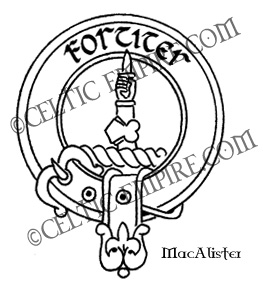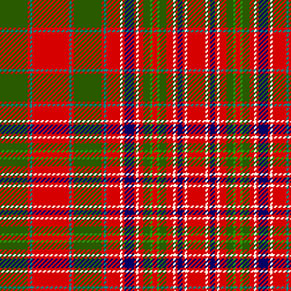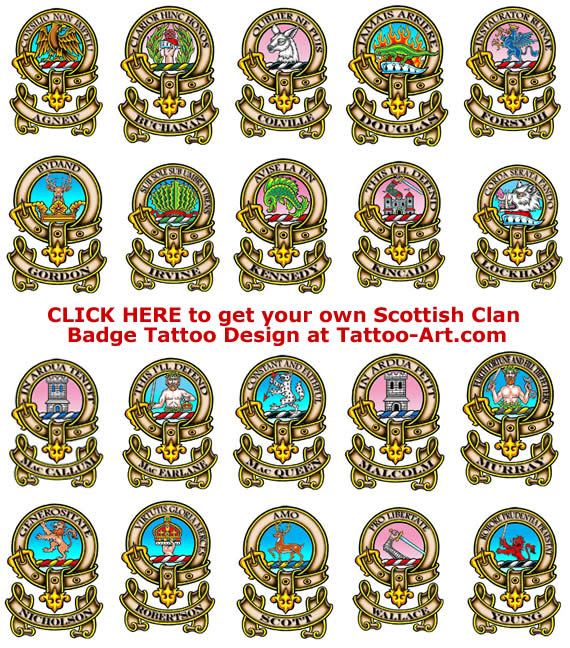 Scottish Tattoo Designs >> MacAlister

Tattoo Symbol Index - A B C D E F G H I J K L M N O P Q R S T U V W X Y Z