SCOTTISH CLAN TATTOO DESIGNS & SYMBOLS - LYON
Tattoo Symbol Index - A B C D E F G H I J K L M N O P Q R S T U V W X Y Z

Scottish Tattoo Designs >> Lyon
Lyon Clan Tattoos - Although Sir Iain Moncreiffe of that Ilk, perhaps the greatest Scottish herald and geneologist of this century, believed that the family were of Celtic origin and descended from a younger son of the Lamonts, the generally accepted view is that they descend from a French family called de Leon, who came north with Edgar, son of Malcolm II, at the end of the 11th century to fight against his uncle, Donald Bane, the usurper of the throne. Edgar was triumphant and de Leon received lands in Perthshire which were later called Glen Lyon.
| | |
| --- | --- |
| | Roger de Lyon witnessed a charter of Edgar to the Abbey at Dunfermline in 1105. in 1372 Robert II granted to Sir John Lyon, called the White Lyon because of his fair complexion, the thanage of Glamis. Five years later he became the Chamberlain of Scotland and his prominence was such that he was considered fir to marry the king's daughter, Princess Jean, who brought wither not only illustrious lineage, but also the lands of Tannadice on the River Esk. He was later also granted the barony of Kinghorne. |
He was killed during a quarrel with Sir James Lindsay of Crawford near Menmuir in Angus. The family have descended in a direct line from the White Lion and Princess Jean to the present day, and their crest alludes to this. His only son, another John, was his successor, and he strengthened the royal ties by marrying a granddaughter of Robert II. Sir John's son, Patrick, was created Lord Glamis in 1445 and thereafter became a Privy Councillor and Master of the Royal Household. He had earlier discovered that being a courtier was not always an easy life, when he was one of those sent to England as a hostage in 1424 for the ransom of James I.
John, the sixth Lord Glamis, was, according to tradition, a quarrelsome man with a quick temper. He married Janet Douglas, granddaughter of the famous Archibald 'Bell the Cat', and in the years following his death she suffered terribly for the hatred which James V bore to all of her name. Lady Glamis was accused on trumped-up charges of witchcraft and, despite speaking boldly in her own defense, her doom was preordained. She was burned at the stake on the castle hill at Edinburgh on 3 December 1540.
Clan Lyon Motto: In Te Domine Speravi
From Latin: In Thee O Lord have I put my trust
See also: Claddagh, Thistle Tattoos, Scottish Lion Tattoo Designs, Welsh Dragon Tattoos, Scottish Tattoo Designs, Celtic Tattoo Designs, Family Crests,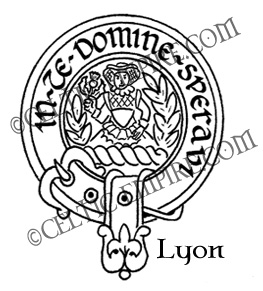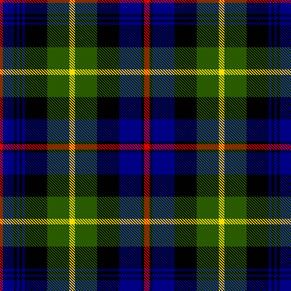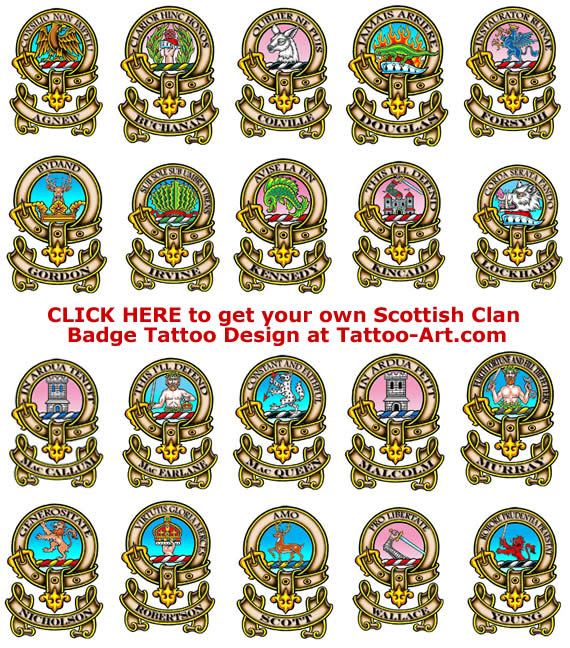 Scottish Tattoo Designs >> Lyon

Tattoo Symbol Index - A B C D E F G H I J K L M N O P Q R S T U V W X Y Z