SCOTTISH CLAN TATTOO DESIGNS & SYMBOLS - LENNOX
Tattoo Symbol Index - A B C D E F G H I J K L M N O P Q R S T U V W X Y Z

Scottish Tattoo Designs >> Lennox
Lennox Clan Tattoos The ancient earldom which bore this name consisted of the whole of Dunbar-tonshire, as well as large parts of Renfrewshire, Stirlingshire and Perth-shire. 'Leven-ach' signifies in Gaelic a 'smooth stream' or perhaps 'place of the elm trees'. From the ancient Celtic Mormaers of Levenax sprang the Earls of Lennox who were to become joined to the royal house of Stewart. The origins of the earldom, which was well established by the 12th century, are disputed, but one theory asserts that a Saxon baron by the name of Arkyll received lands in Dunbartonshire and Stirlingshire from Malcolm III, and his marriage to a Scottish heiress had a son, Alwyn, first Earl of Lennox. However it is claimed by other historians that the earldom was conferred by William the Lion upon his brother David, Earl of Huntingdon, and that the family of Lennox was not established until after William's resigned.
| | |
| --- | --- |
| | By the end of the 13th century the Earls of Lennox were among the most powerful nobles in the realm, and Malcolm, the fifth Earl, was one of the nominees supporting the Bruce claim to the throne of Scotland. In 1296 he led his Lennox men into England and besieged Carlisle. He swore fealty to Edward I of England and is listed in the Ragman Roll of that year, but he was also at the forefront of the struggle for Scottish independence and was one of the mainstays of Robert the Bruce. |
His son was present at the coronation of Robert II at Scone in 1371,although he died only two years later with no direct male issue. The earldom passed through his only daughter to Walter de Fasselane, who assumed the title of Earl of Lennox. Margharet Lennox and her husband resigned the title to the Crown, who regranted it to their son, Duncan, whose elder daughter, Isabella, married Murdoch, Duke of Albany and Regent of Scotland between 1419 and 1425. The connection with Regent Albany was to prove an unhappy one. On the return of James I from his imprisonment in England, Lennox fell victim to the king's hatred of all those connected with Albany.
Clan Lennox Motto: I'll Defend
See also: Claddagh, Thistle Tattoos, Scottish Lion Tattoo Designs, Welsh Dragon Tattoos, Scottish Tattoo Designs, Celtic Tattoo Designs, Family Crests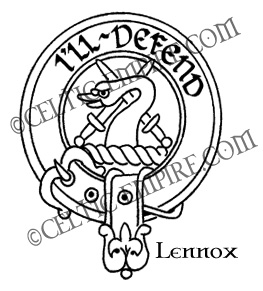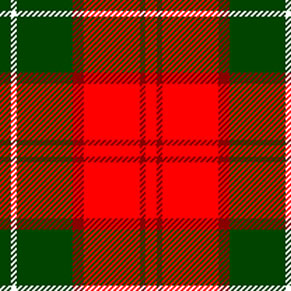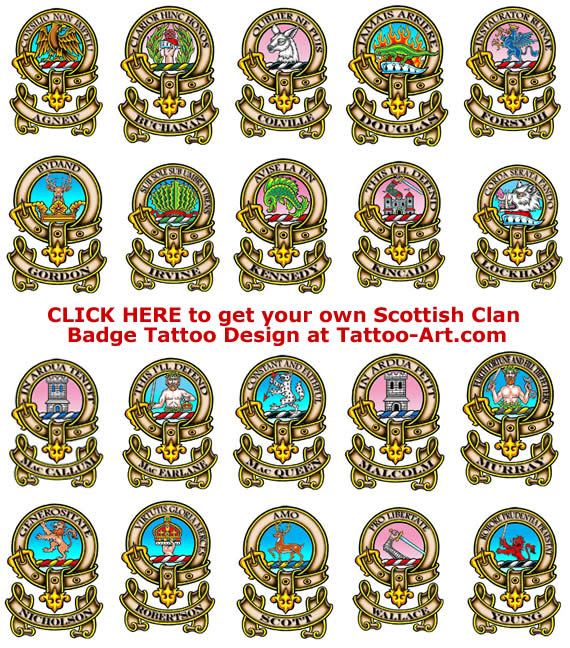 Scottish Tattoo Designs >> Lennox

Tattoo Symbol Index - A B C D E F G H I J K L M N O P Q R S T U V W X Y Z