SCOTTISH CLAN TATTOO DESIGNS & SYMBOLS - LEASK
Tattoo Symbol Index - A B C D E F G H I J K L M N O P Q R S T U V W X Y Z

Scottish Tattoo Designs >> Leask
Leask Clan Tattoos - As with many Scottish families, there are several possibilities as to the origin of the name. It may be a diminutive of the Anglo-Saxon 'lisse', meaning 'happy'. In Norse it means' a stirring fellow'. The late Professor Keith Leask of Aberdeen believed that Liscus, chief of the Aedui, a tribe of Gauls described by Julius Caesar in his Gallic Wars, was the ancestor of the Leask's. The Castle of Boulogne, once the possession of Charlemagne and one of the greatest fortresses in France, at one time belonged to a family called de Lesque. An early reference to the name is found in the mention of Erik Leask, who was reputed to be the chamberlain to his kinsman the king of Denmark.
| | |
| --- | --- |
| | William de Laskereske appears on the Ragman Roll of 1296, submitting to Edward I of England. Around 1345 William Leask was granted a charter of confirmation by David II , son of Robert the Bruce, to his lands of Leskgoroune or Leskgaranne. He may be the same William Leysk who was recorded in the parish of the church at Ellon in Aberdeenshire, in the following manner: William de Laysk, the elder, Lord of that Ilk, bequeathed a pound of wax yearly to the altar of the Holyrood in the church of St. Mary of Ellon. |
He also bequeathed a stone of wax for the light to be burned on the Sabbath and other feast days on his tomb and those of his wives, Alice de Rath and Marioat de St. Michael. His seal was appended to the charters confirming the donations, along with that of the Bishop of Aberdeen, in 1380. The local kirk session records at the beginning of the 17th century show that William Lask of that Ilk and his tenants were regular attendees in the newly formed church at Ellon. The second known chief, was was also baillie of the barony of Findon, inherited half of the lands of Henry de Brogan. Lord of Achlowne, in 1390. In 1391 he appears as a witness to a charter by the Earl of Orkney. About the middle of the next century a younger son of Lask went to Orkney at the request of the then earl, who had formed an almost pricely court around his splendid palace at Kirkwall.
Clan Leask Motto: Virtute Cresco
From Latin: By Virtue I Grow
See also: Claddagh, Thistle Tattoos, Scottish Lion Tattoo Designs, Welsh Dragon Tattoos, Scottish Tattoo Designs, Celtic Tattoo Designs, Family Crests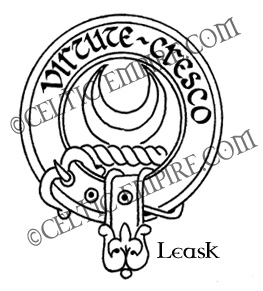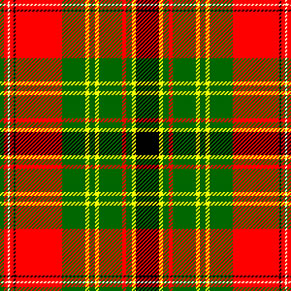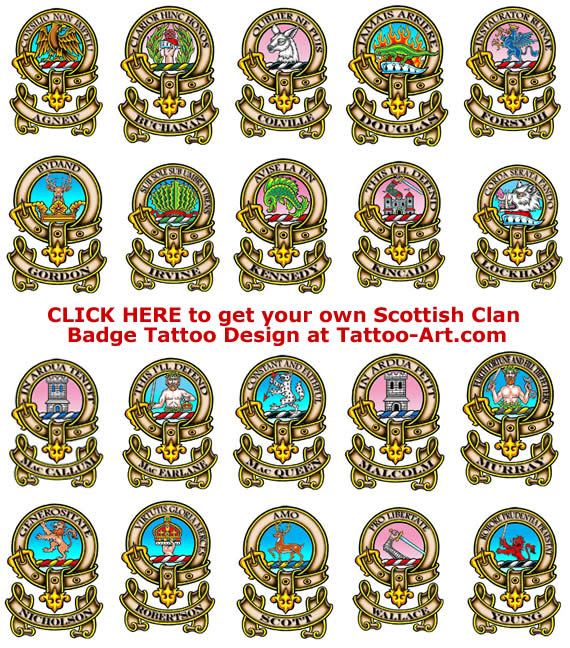 Scottish Tattoo Designs >> Leask

Tattoo Symbol Index - A B C D E F G H I J K L M N O P Q R S T U V W X Y Z