SCOTTISH CLAN TATTOO DESIGNS & SYMBOLS - LAMONT
Tattoo Symbol Index - A B C D E F G H I J K L M N O P Q R S T U V W X Y Z

Scottish Tattoo Designs >> Lamont
Lamont Clan Tattoos - A name of great antiquity in south Argyll, where at one time the chiefs were described as 'Mac Laomain Mor Chomhail Uile' -' The Great MacLamont of All Cowal'. Although some believe the name to be Norman or French, the family almost certainly originated in Ulster. Logmaor, meaning, in old Norse, 'Lawman' or 'Law Giver', became in Gaelic 'Ladhman', and it is from a son of the great O'Neill princes of Tyrone that the chiefs are said to descend. The Lamonts were also at one time called Macerchar, Fearchar, the grandfather of the first Ladhman.
| | |
| --- | --- |
| | The first certain records of the chiefs is found in a charter of the early 13th century. Laumanus, son of Malcolm, granted to the monks of Paisley lands at Kilmun, together with the church at Kilfinan. These grants were confirmed in 1270 and again in 1295 by Malcolm, the son of Laumanus. In 1456 John Lamond is recorded as the baillie of Cowal. In 1466, probably the same John, Now described as Lamond of that Ilk, disputed with the monks of Paisley certain right relating to the lands which had been ceded to them by his ancestor two hundred years before. |
Later that century the direct line of the chiefs is believed to have failed, and the representation of the family passed to the Lamonts of Inveryne, later styled 'Lamont of Lamont'. They established their chief seats at the strong Castle of Toward and Ascog, which they held until their destruction by the Campbell's in the 17th century. Sir Ian Moncreiffe of that Ilk, celebrated 20th century herald and historian, asserts that Sir John Lyon, who became Thane of Glamis in 1372, was a son of the chiefly house of Lamont. He points out that the Lamont arms bear a silver lion on a blue shield, while the Lyon's bear a blue lion on a silver shield. Such a simple reversal of the colour scheme of a coat of arms was a recognized manner of differencing used by cadets.
Clan Lamont Motto: Ne Parcas Nec Spernas
From Latin: Neither Spare nor Dispose
See also: Claddagh, Thistle Tattoos, Scottish Lion Tattoo Designs, Welsh Dragon Tattoos, Scottish Tattoo Designs, Celtic Tattoo Designs, Family Crests Fish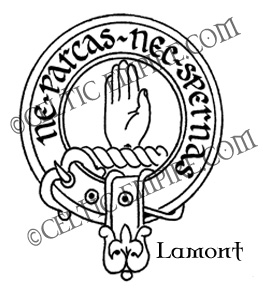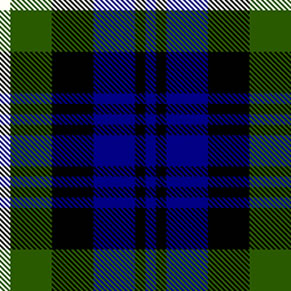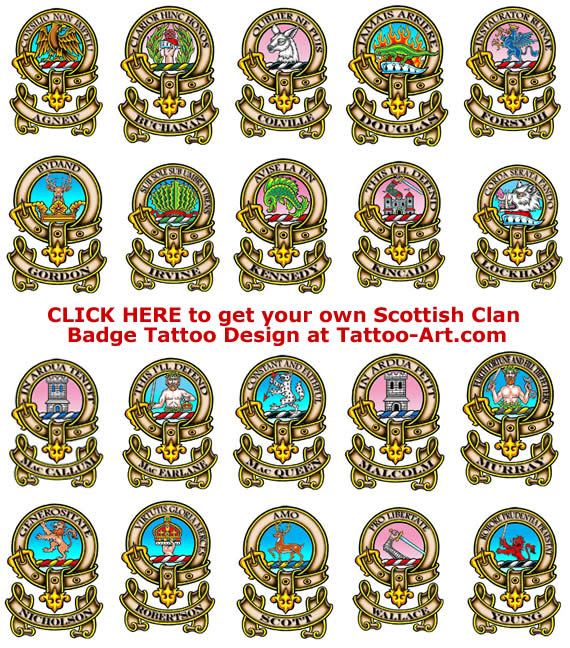 Scottish Tattoo Designs >> Lamont

Tattoo Symbol Index - A B C D E F G H I J K L M N O P Q R S T U V W X Y Z