SCOTTISH CLAN TATTOO DESIGNS & SYMBOLS - JOHNSTONE
Tattoo Symbol Index - A B C D E F G H I J K L M N O P Q R S T U V W X Y Z

Scottish Tattoo Designs >> Johnstone
Johnstone Clan Tattoos - This name is a simple patronymic. The Johnstones were at one time among one of the most powerful of the Border clans. They settled originally in Annandale, and have for over six hundred years held extensive possessions on the western marches where they kept watch against the English freebooters.
The first recorded of the family was John Johnstone, whose son.Gilbert, is named in the records dated after 1194; John must therefore have been a prominent settler before that date. Sir John Johnstone, Knight of the county of Dumfries, appears on the Ragman Roll swearing fealty th Edward I of England in 1296. His great-grandson was appointed one of the wardens of the western marches in 1381. His son, Adam Johnstone, was Laird of Johnstone before 1413, and took part with the Scottish army in the Battle of Sark in 1448. Adam's son took part on the royal side in the desperate struggle between James II and the Douglases, and was instrumental in the suppression of the rebellion of that great house by the Crown. He was rewarded by the king with a grant of the lands of Buittle and Sannoch near Threave Castle, formerly part of the Douglas lands of Galloway.
Adam's eldest son. John, was the progenitor of the Annandale or main branch of the family, while an other reputed son, Matthew, who was said to have married a daughter of the Earl of Angus, chief of the Red Douglases, was ancestor of the Westerhall branch.

The Johnstones, unlike many of their neighbours, who raided one another's lands, 'sought the beves that made their broth' only in England but they had a hereditary feud with the Maxwells.
Lord Maxwell, the head of this great family, was the most powerful man in the south-west of Scotland in the 16th century. He was slain with many of his men, at the Battle of Dryfe Sands near Lockerbie on the 7 December 1593. In turn at a meeting held in 1608 to reconcile their differences, Johnstone was treacherously killed by the ninth Lord Maxwell. He paid with his life on the scaffold in 1614.
Clan Johnstone Motto: Nunquam Non Paratus ~ From Latin: Never unprepared
See also: Claddagh, Thistle Tattoos, Scottish Lion Tattoo Designs, Welsh Dragon Tattoos, Scottish Tattoo Designs, Celtic Tattoo Designs, Family Crests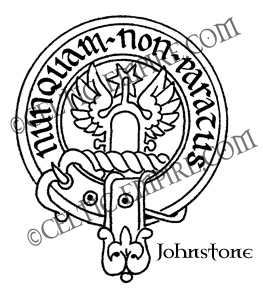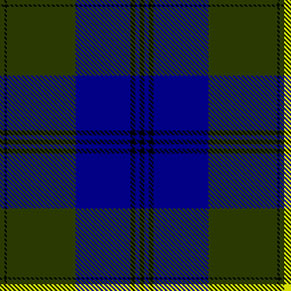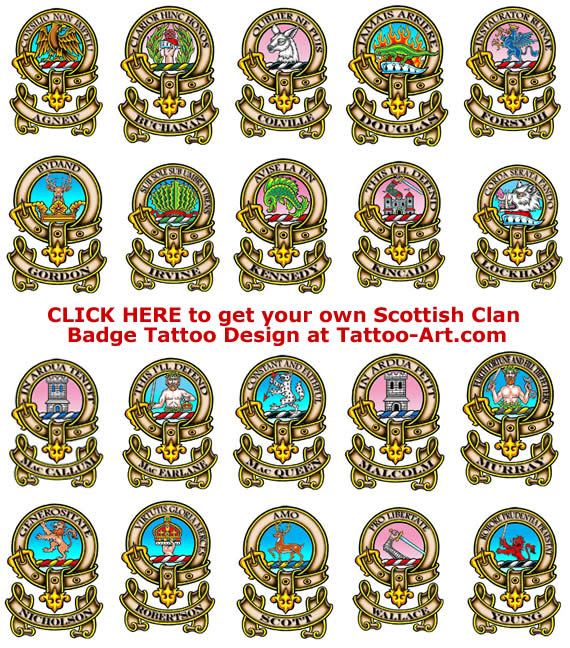 Scottish Tattoo Designs >> Johnstone

Tattoo Symbol Index - A B C D E F G H I J K L M N O P Q R S T U V W X Y Z