SCOTTISH CLAN TATTOO DESIGNS & SYMBOLS - JARDINE
Tattoo Symbol Index - A B C D E F G H I J K L M N O P Q R S T U V W X Y Z

Scottish Tattoo Designs >> Jardine
Jardine Clan Tattoos - A name derived from the French, 'jardin' meaning 'garden' or 'orchard'.
Black suggests this does not mean that they were gardeners, but that their residence was near one. The family of du Jardin came over to England with William the conqueror in 1066.The name is first encountered in Scotland prior to 1153, in charters to the Abbey of Kelso and Arbroath, where Wmfredus de Jardin witnessed a charter by Robert the Bruce to the Abbey of Arbroath around 1178. The name is also met in the form 'de Gardinus'. Patrick de Gardinus was chaplain to the Bishop of Glasgow at the beginning of the 13th century. In 1245 Sir Humphrey de Gardino witnessed a resignation of lands at Annandale. Yet another variant is found in the Ragman Roll of nobles pledging fealty to Edward I of England in 1296: Jorden del Orchard appears on the roll rendering homage for his lands in Linlithgow.
The chiefly line appears to have established itself at Applegirth on the River Annan in Dumfriesshire by the 14th century. Their earliest stronghold was Spedlings Tower, which was abandoned in the late 17th century when the family moved across the River Annan to Jardine Hall, apparently to escape the ghost of an un fortunate miller who had been left to starve to death in the tower's dungeon.

Sir Alexander Jardine of Applegirrth was active in defending the Borders against the incursions of the English.
It is narrated that in 1524, in company with Lord Maxwell, Sir Alexander engaged an English host near Carlisle, routed them and took nearly three hundred prisoners. In 1547, his son, John, faced English retribution when Lord Wharton, with a force of over five thousand men, overran Annandale. He ravaged the Jardine lands and forced Applegirth to submit. Later that year, with the help of French troops, the Jardines harried the English and exacted a terrible retribution for their humiliation.
Clan Jardine Motto: Cave Adsum ~ From Latin: Beware I am present
See also: Claddagh, Thistle Tattoos, Scottish Lion Tattoo Designs, Welsh Dragon Tattoos, Scottish Tattoo Designs, Celtic Tattoo Designs, Family Crests, Star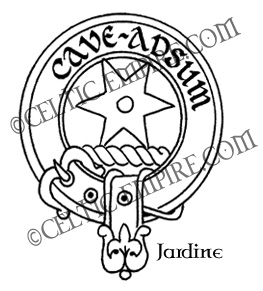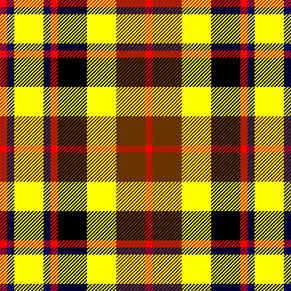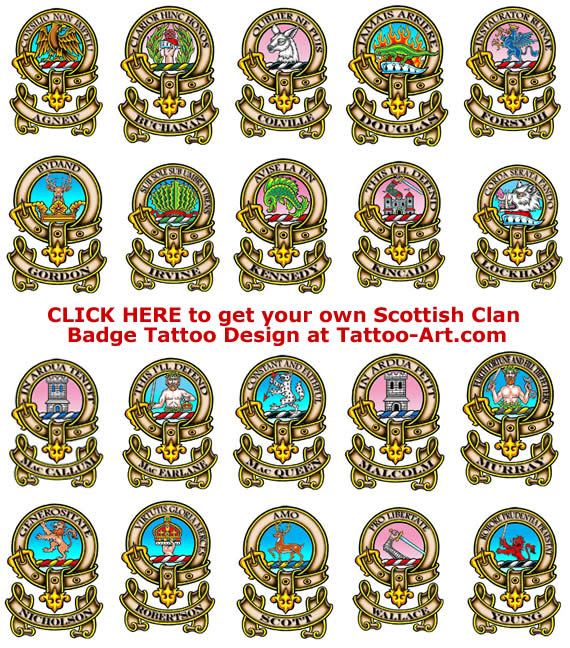 Scottish Tattoo Designs >> Jardine

Tattoo Symbol Index - A B C D E F G H I J K L M N O P Q R S T U V W X Y Z